Seamless connection between nature and city
Sustainable working style, outdoor workcation
Shikinomori Hotel
YAMA WORK
YAMA WORK is an "outdoor workcation" service developed by the Shiki no Mori Hotel in Tateshina, Nagano Prefecture. With custom declining year on year, we devised a new "workcation" service that combines work with a vacation, that will enable us to shift from the older mountain resort guest towards a younger clientele, create new opportunities outside high season and provide sustainable working styles for metropolitan areas. Customers can design their optimal working style, combining the stimulus from urban life with the inspiration from the deep, dense forest, transitioning between the two as their mood dictates.
ACTANT participated in an initiative to experiment with the various working styles within our company, while continuously collaborating with the hotel in supporting management plans such as concept formulation, space design, operations and meal menu development.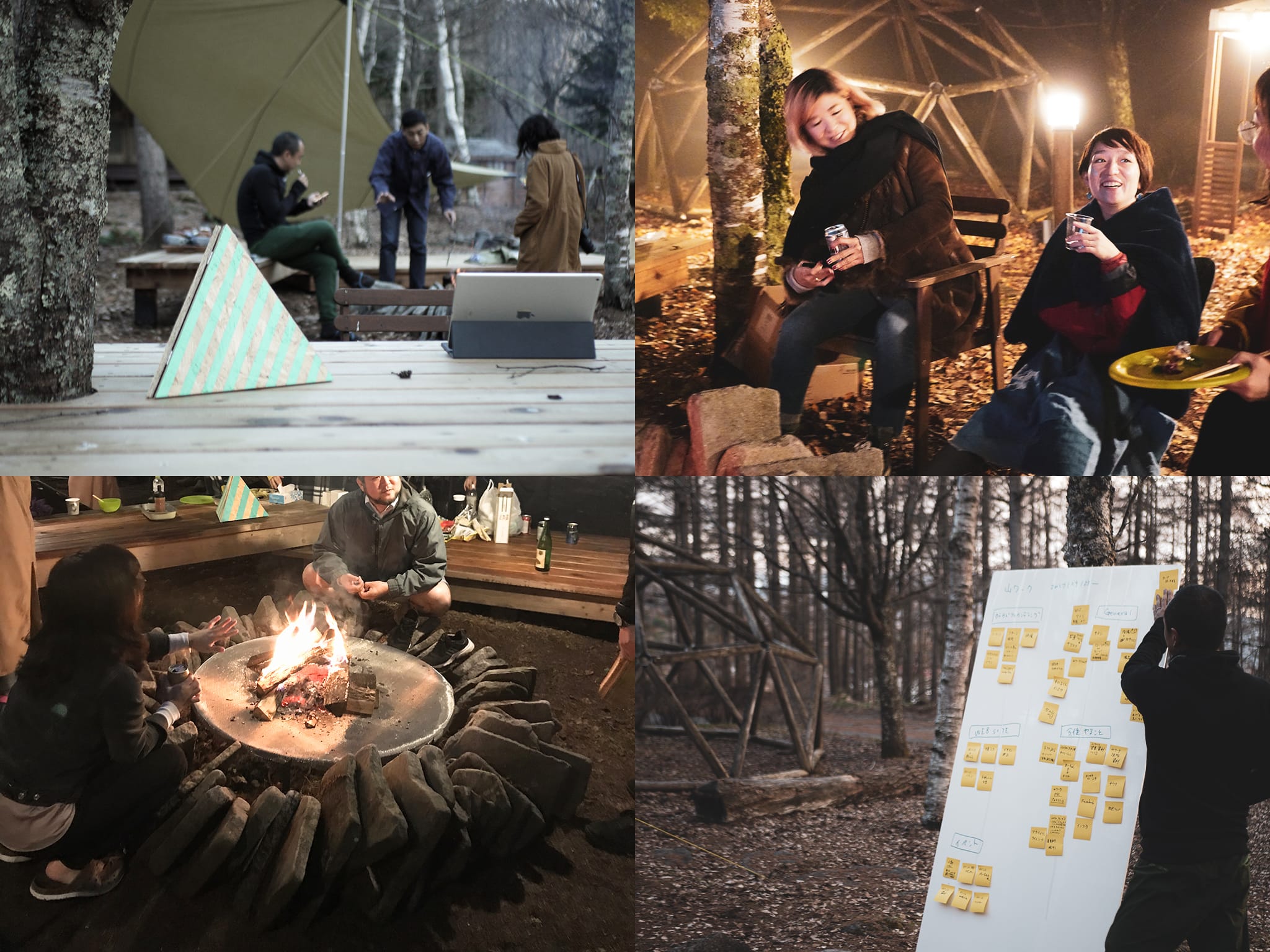 Approach
Developing services while prototyping
With a new form of remote work called "workcation" at the center of the concept, we worked with stakeholders who sympathize with the concept to improve the environment for the service experience. We set a trial period of one year from the launch in 2017 and provided a trial service in parallel with normal hotel operations. We officially launched with a renewed plan through trial and error and communication with users during this period. By departing from our position as a design firm and participating in the project, we explored the possibilities of various working styles while nurturing a place for me time.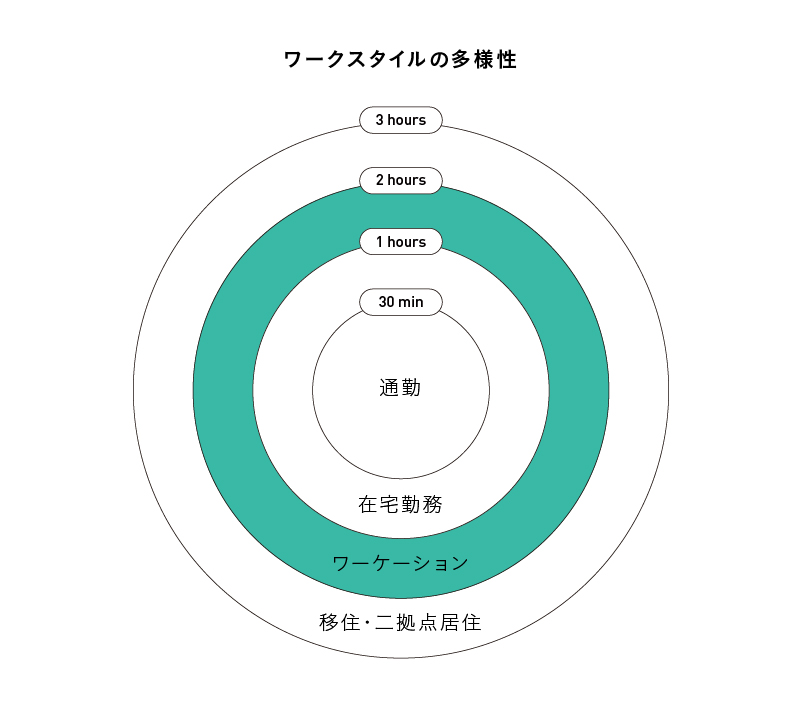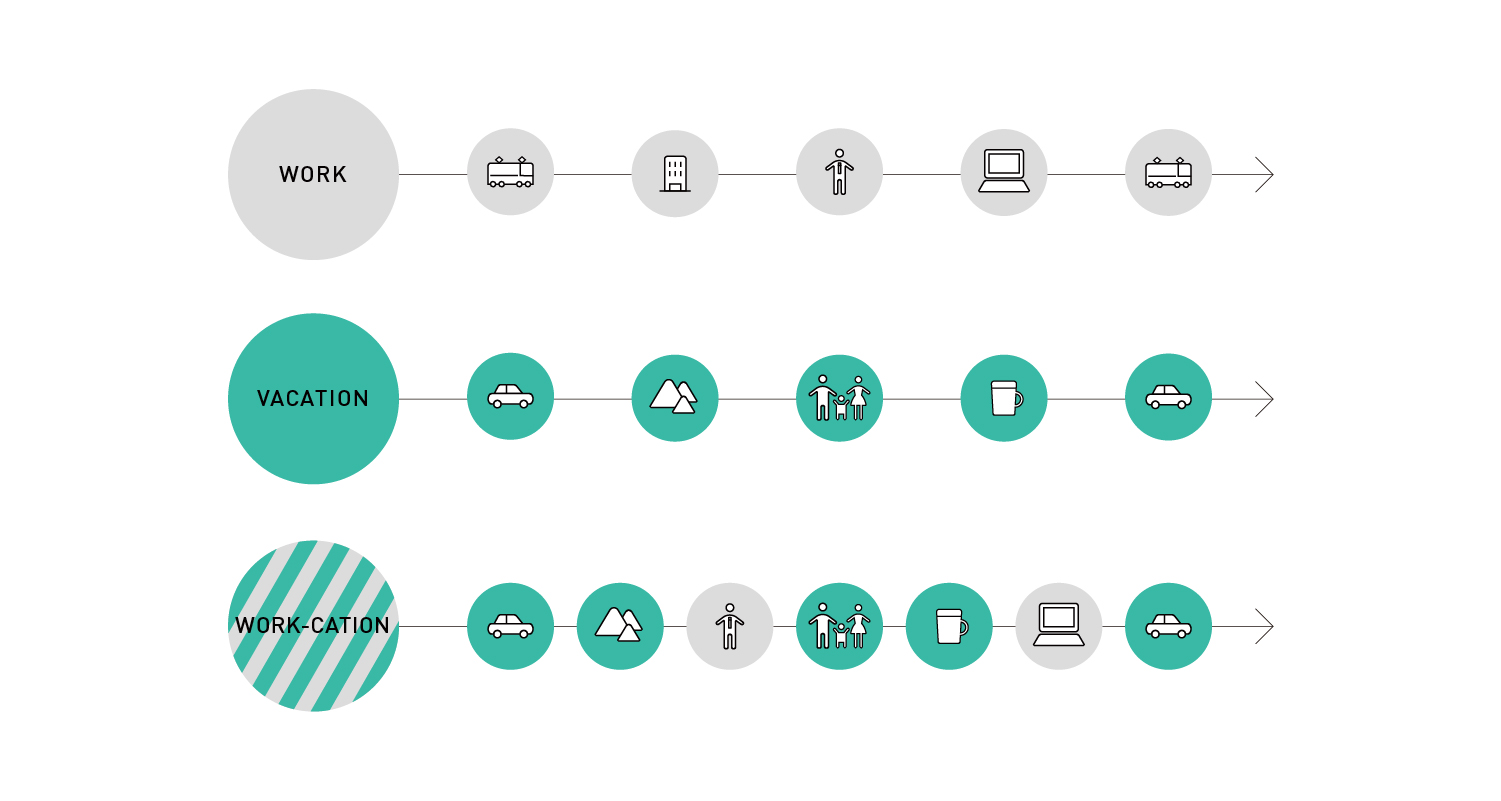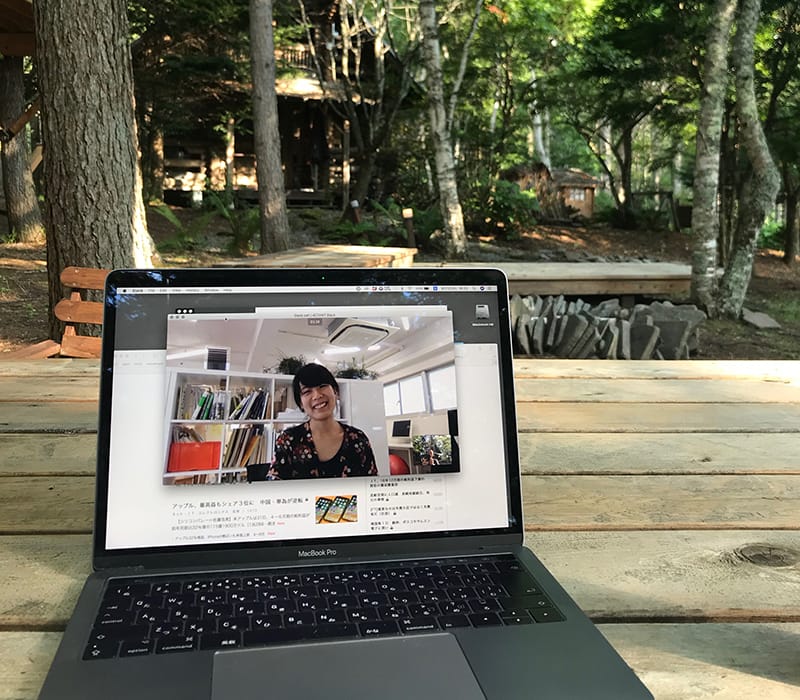 Result
Highlighting the effects of working in nature
To enhance concentration and nurture new ideas, we created an outdoor workspace where it is possible to work comfortably in the hotel courtyard surrounded by trees. To obtain a physical space that is different from that in the city center, we designed a space with a height to match the undulations of the land. Changing how you use your body, such as finding a place to work comfortably, also functions as a mechanism to change thoughts and ideas.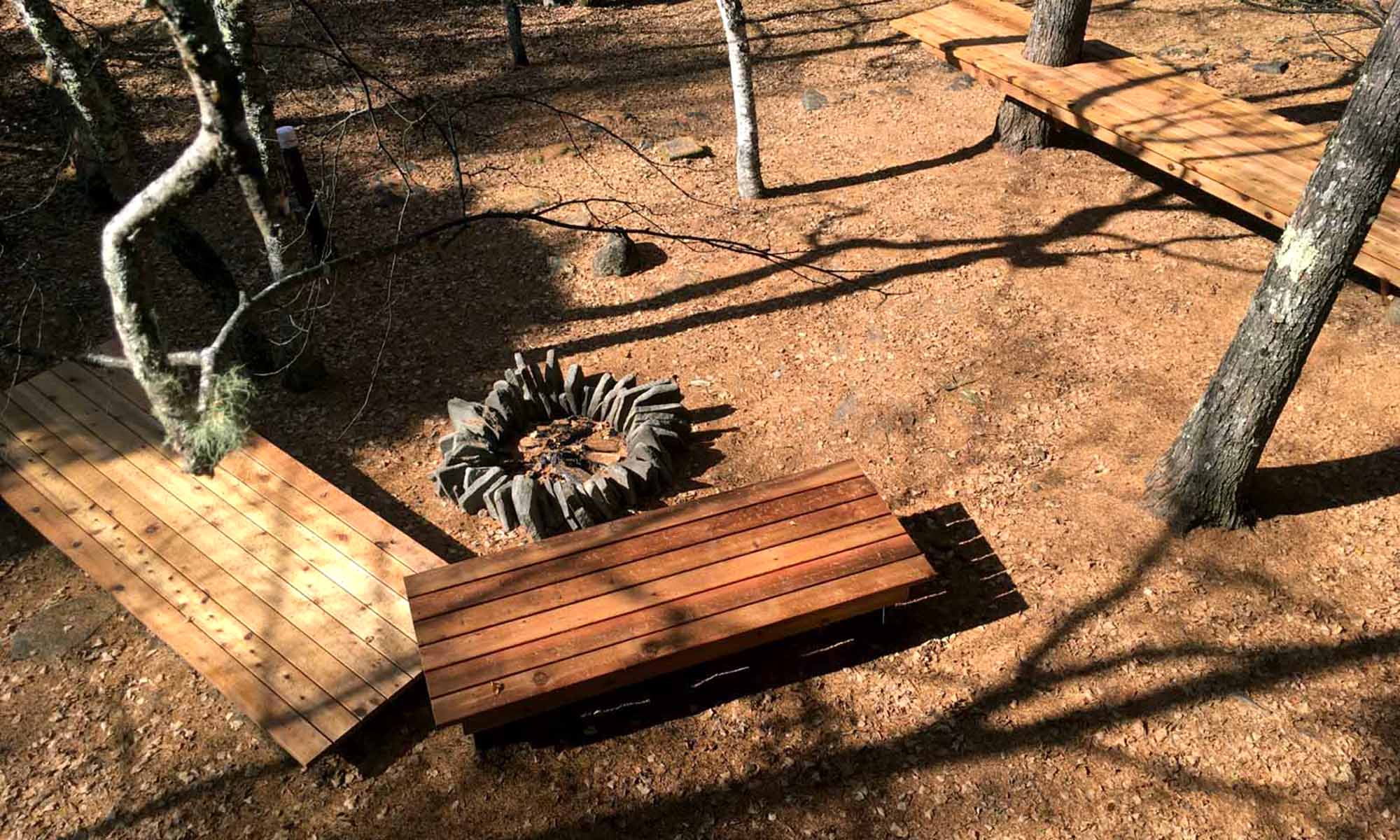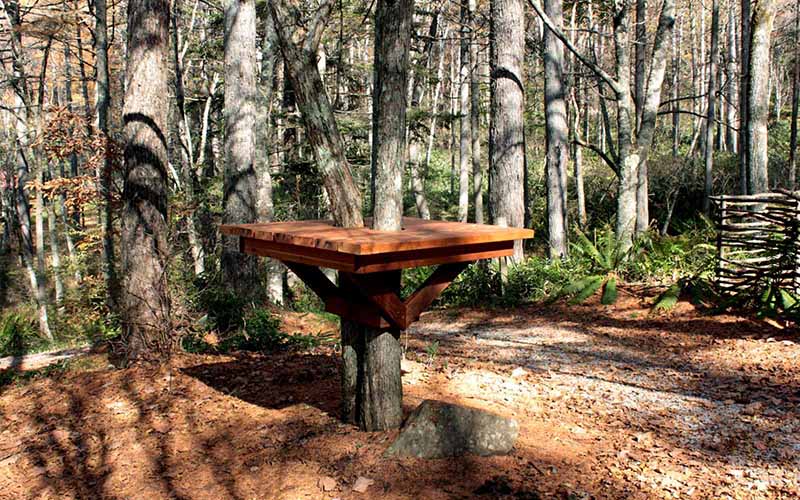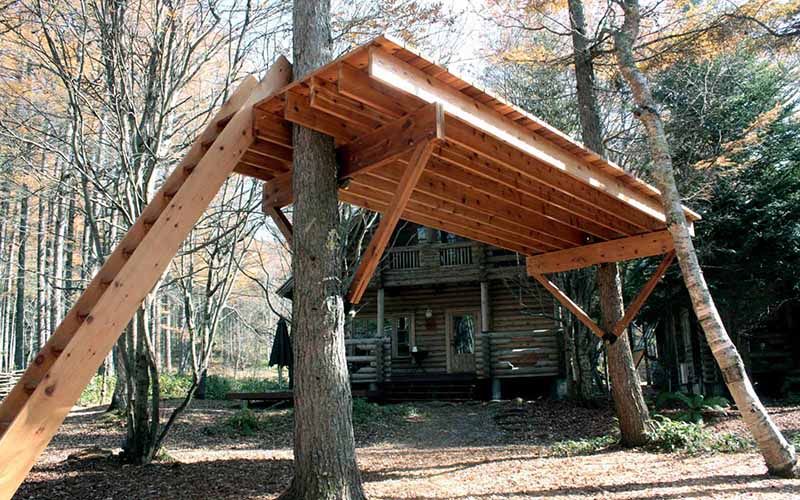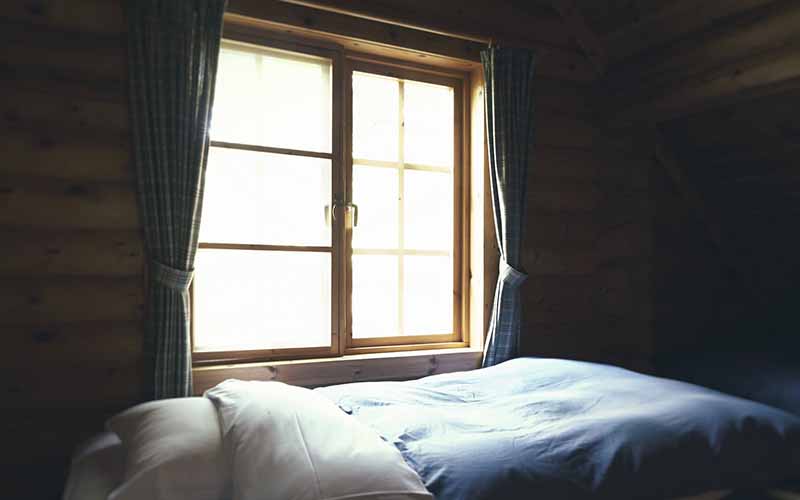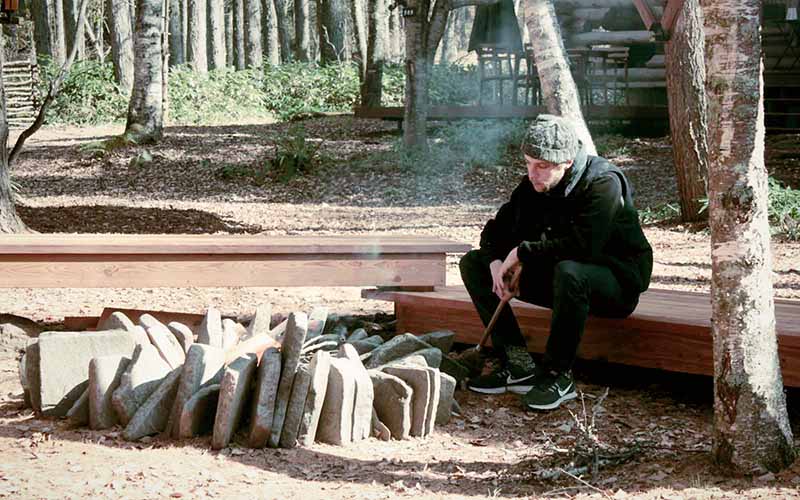 Approach
Promoting understanding of the "workcation" which was not widespread at the time
We designed a new visual identity to differentiate it from the services of the existing hotel and to help people understand the then lesser-known concept of the "workcation". Expanded to dedicated websites, facility signs, and PR tools.
Approach
The essence of workcation is not only the space but also the software design
In addition to architectural design, space and visual management, the key to a successful workcation is to design the work experience for when the customer visits. For example, a schedule sheet that you hand over at check-in allows you to visualize your work schedule and off hours yourself and share them with family and colleagues who come with you. In addition, we have prepared workshop programs related to various designs, and have enhanced the support system for achieving more meaningful work.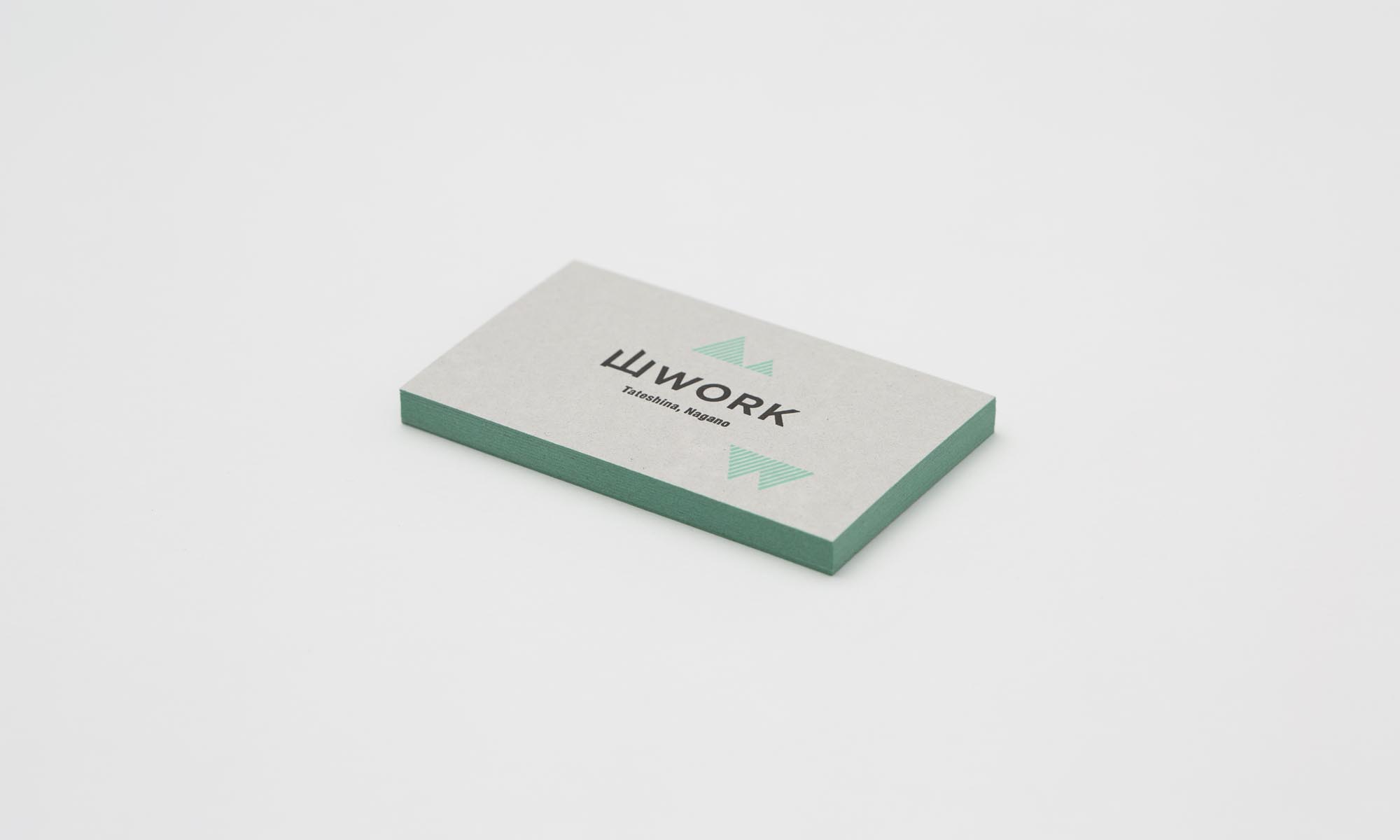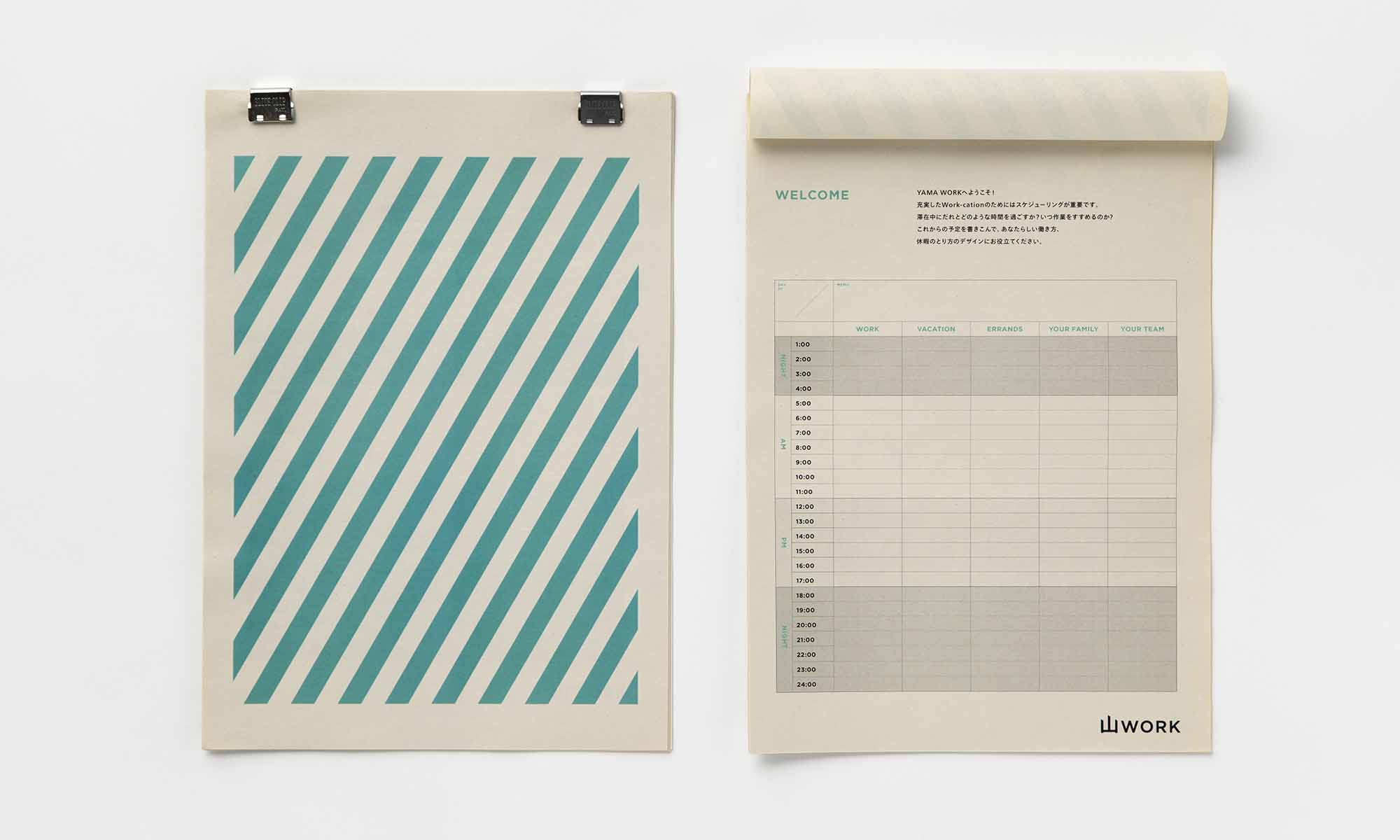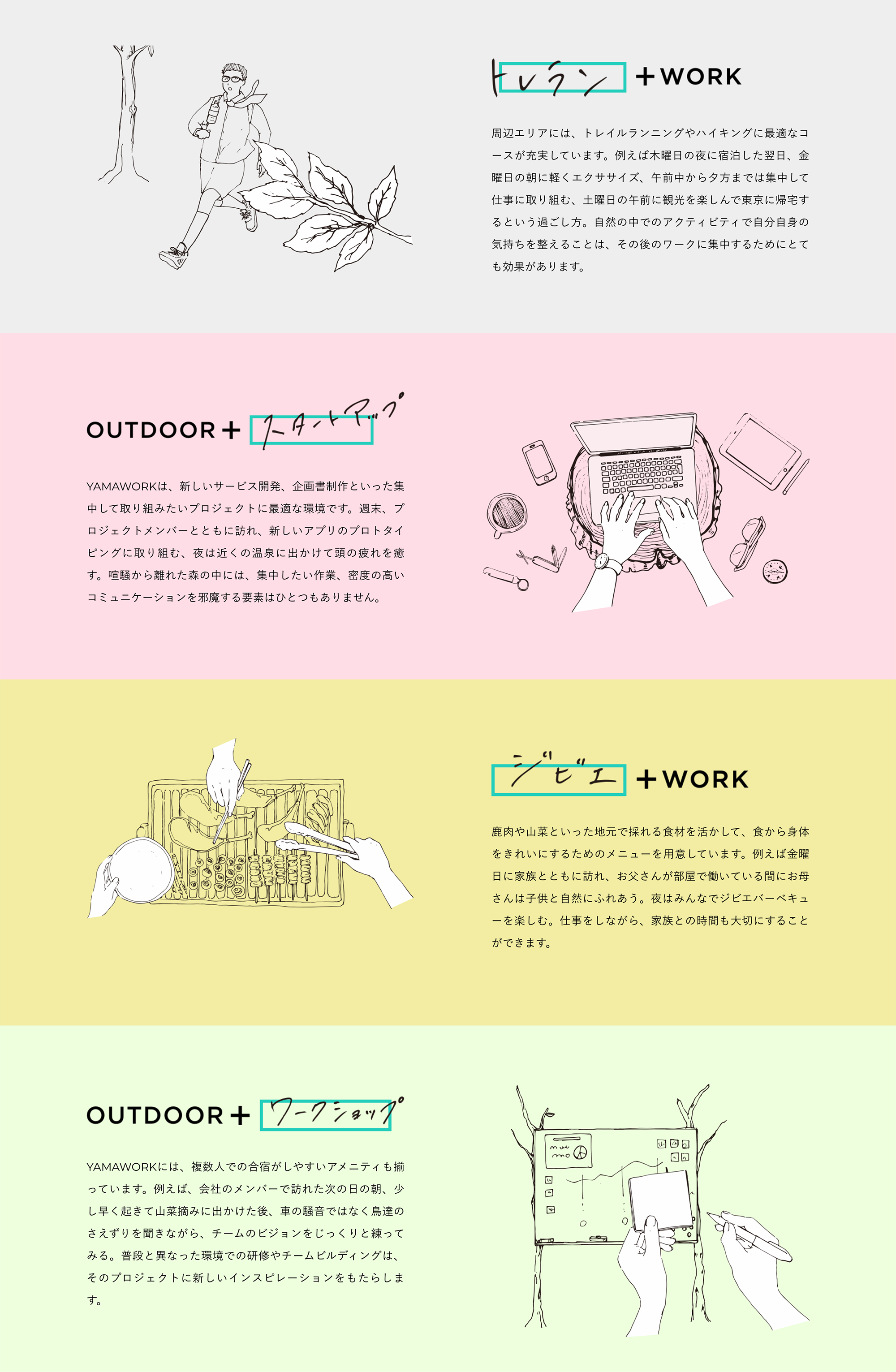 Point
Proposing a pioneering "workcation" for sustainable working styles in the city
Reframing the future of the resort town, Tateshina, creating new opportunities for stays
Designing not only brands and experiences, but also holistic services including backyard operations and pricing systems