Incorporating co-creation design in sales activities
Transforming into an organization that continuously creates value
Sales process design / co-creation tool development
NTT Communications Corporation
With today's business climate undergoing considerable change, we are witnessing a shift from the traditional style of sales, in which a sales force proposes solutions to specific client issues, and one in which sales teams collaborate with clients to derive new value, i.e., co-creating sales. Sales representatives act as co-creation partners with the client, engaging in the process further upstream. This allows for creating new business opportunities while forging long-term relationships.
For this project, we explored what would be the ideal sales process and roles and skills needed by sales representatives in order for NTT Communications Corporation to implement this new approach. This led to the creation of tools for the empowerment of sales representatives through sales co-creation. ACTANT drove the project forward by designing a series of processes spanning from analyses of the client's current sales activities, formulation of a vision, trend research, and idea formation. In addition, we developed and designed a range of sales co-creation tools.
Category

Workstyle

Site/Year

Tokyo / 2018-2019

Services

Blueprint / Visual thinking / Journey map / Organization development / Trend research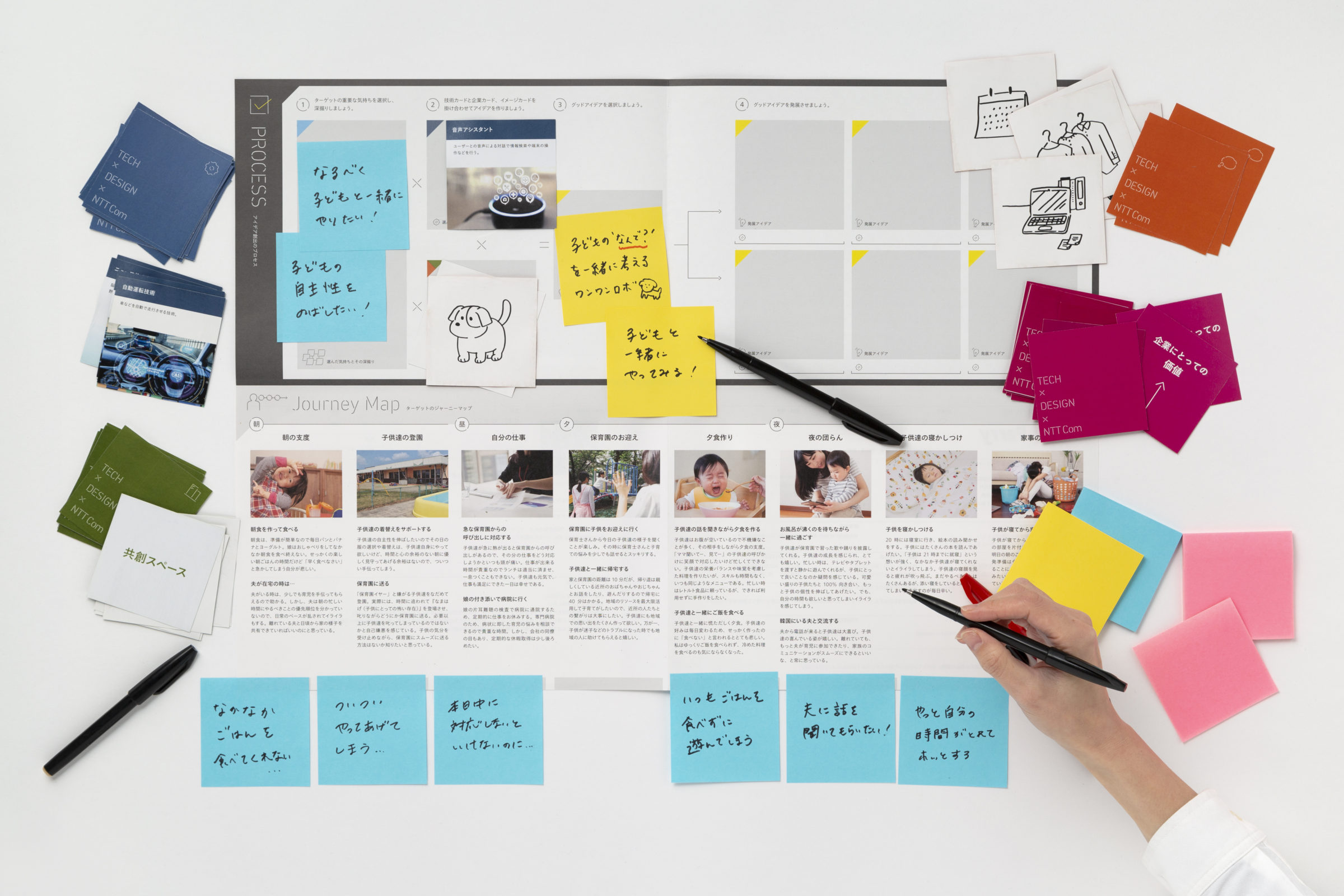 Approach
Envisioning the "ideal" style of sales co-creation through articulation of current issues and a future vision
When considering the ideal vision for sales co-creation, we defined the trajectory for the team while sharing our individual insights. We then utilized a blueprint methodology to analyze the existing business process (as-is), then enumerated the issues and points for improvement. Then, using trend research and inspirations drawn from other domains, we formulated the ideal sales process (to-be) and created 12 sales co-creation ideas for use by sales representatives. These were then used to select several prototypes and finally drill down to the development of two co-creation tools. The entirety of the process was shared with the client's sales teams in order to develop tools that can be used in an ongoing fashion.
Result
Two co-creation tools used to build long-term customer relationships: Trial kit and intensive program

One of the sales co-creation tools we developed for this project was the TECH&DESIGN Kit, a tool for quickly experiencing the essence of the NTT Communications service development process. This tool utilizes fictional corporate challenges to examine issues and opportunities from the point of view of the consumer, letting users experience how ideation through the NTT group of companies' technology is carried out.
Another deliverable was the TECH&DESIGN Advanced Program, an intensive 3-day course with practical components. This involved consumer research geared at substantive resolution of the issues faced by the client, with ideas developed based on the insights therein. This enabled the client to better understand the discrepancies between their image of the consumer and the consumer's reality, realizing anew the significance of consumer research.
Going beyond simply creating these methodologies and tools, we also prepared workflow manuals and encouraged their dissemination within the organization, allowing the client to use them in the long term.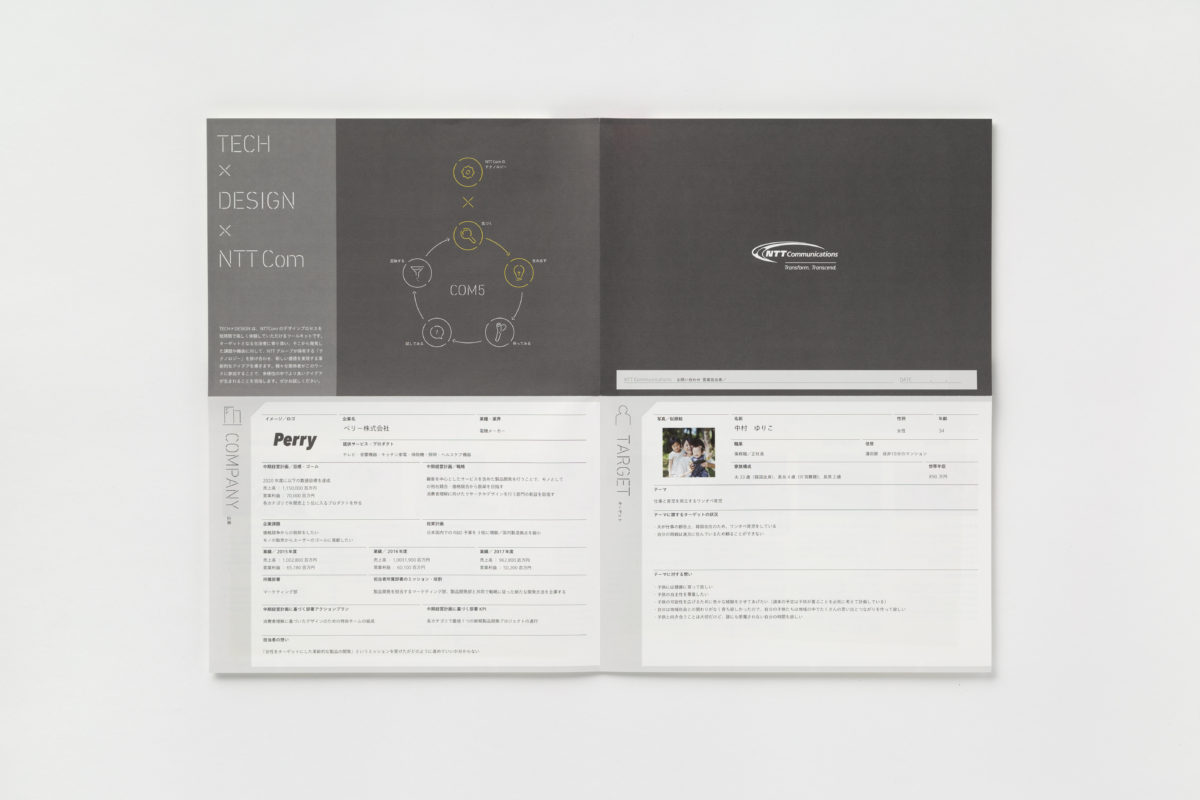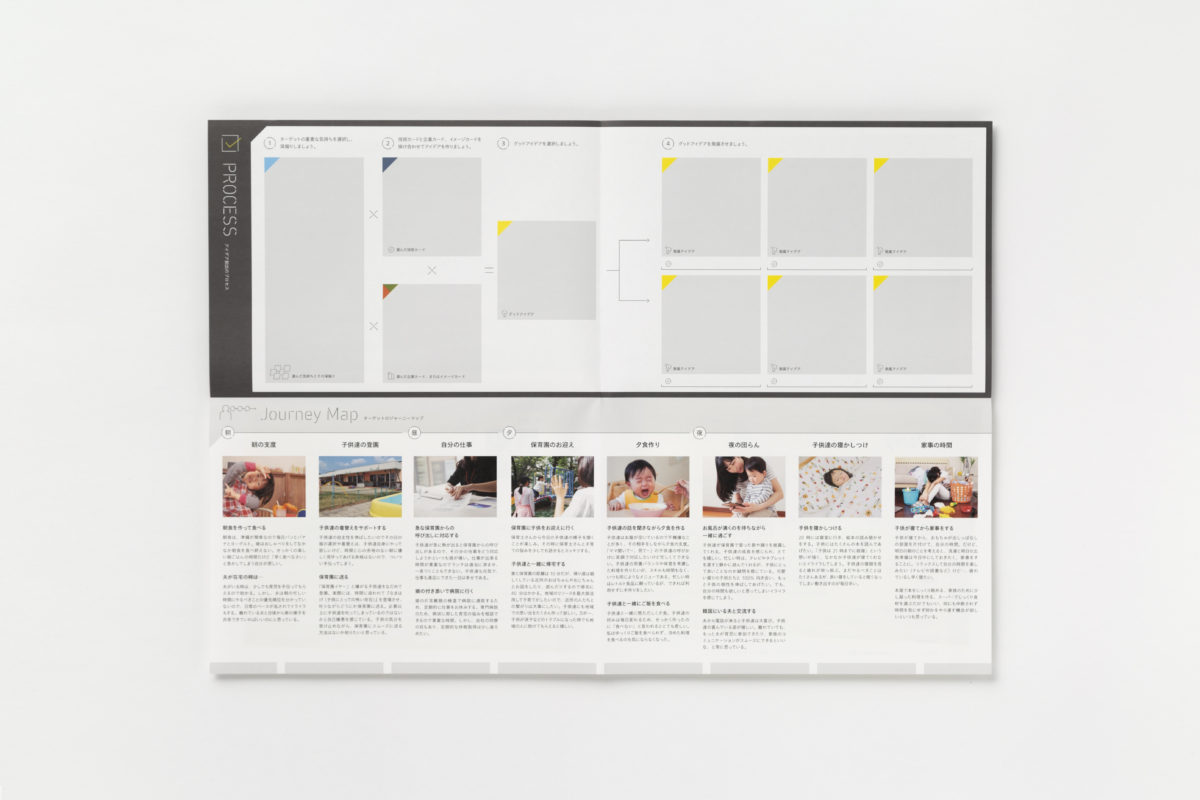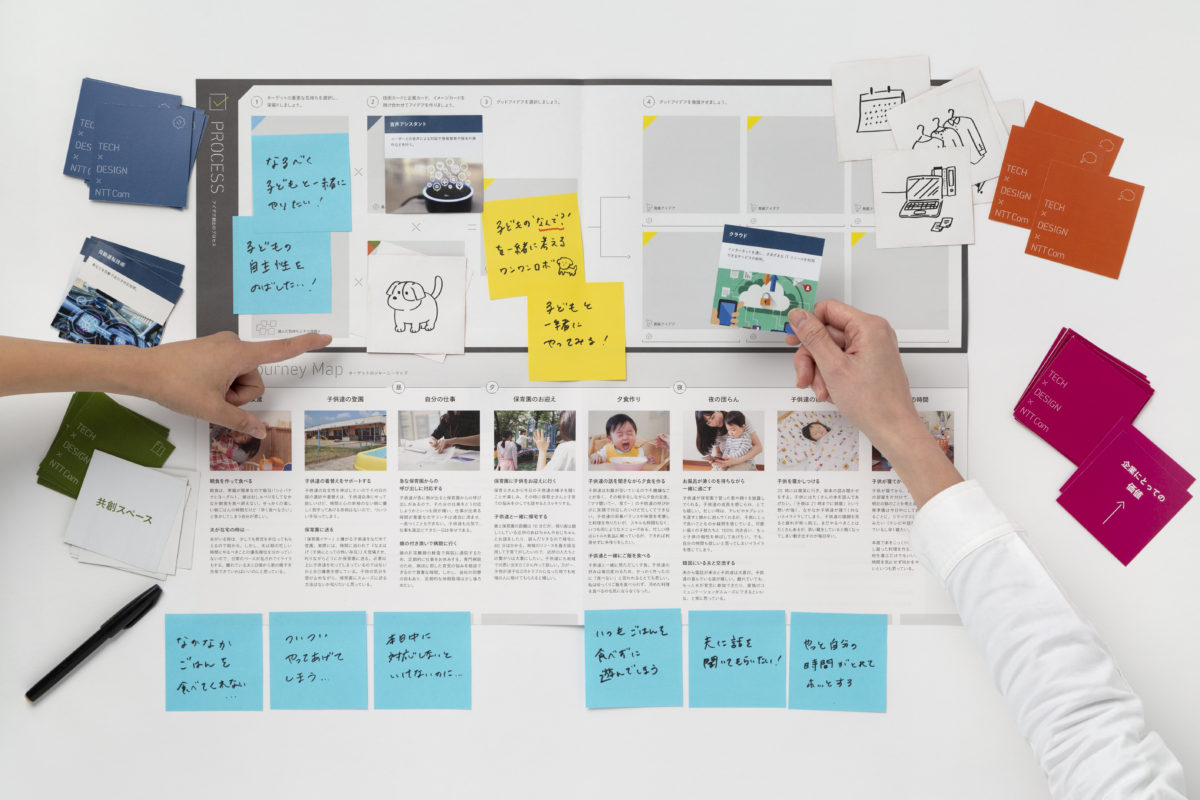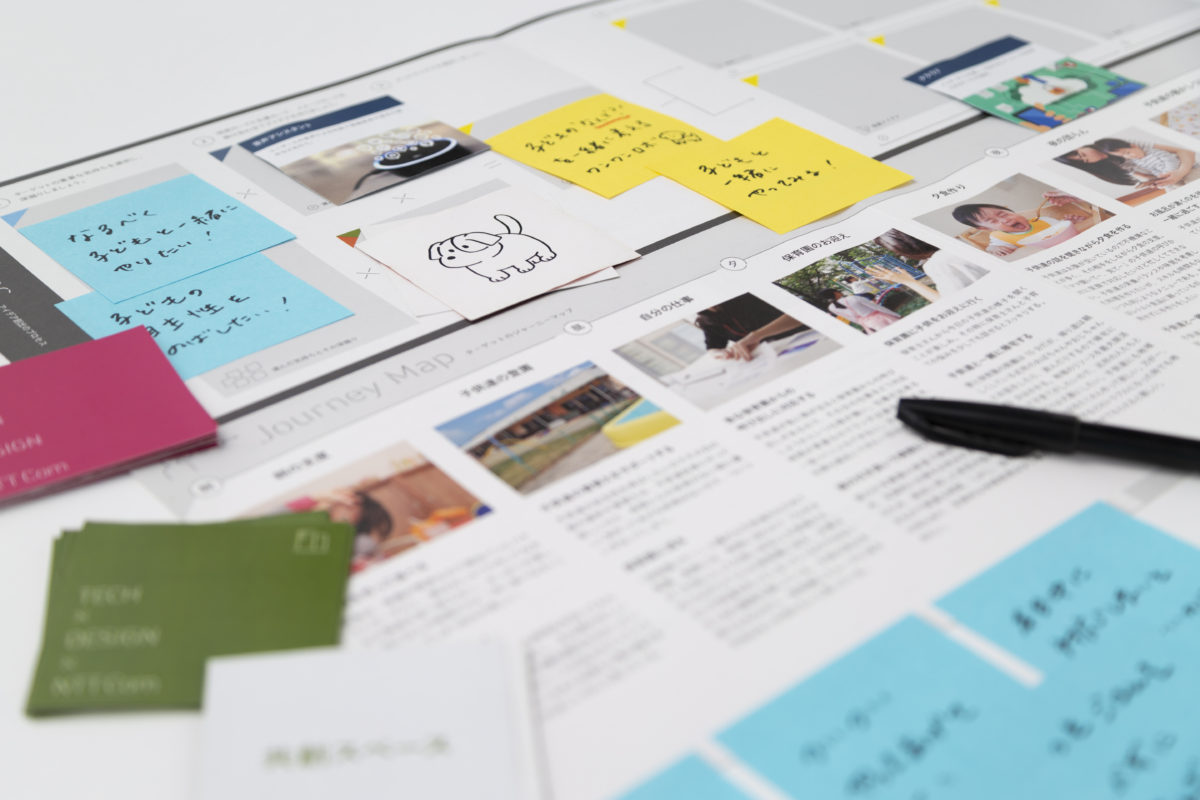 Point
Redefining the client's sales vision and designing their ideal operational workflow
Designing intuitive and easy-to-understand co-creation tools usable by all
Creation of workflow manuals to allow organization members to reproduce the same outcomes