Digital transformation of the mortgage review/provision experience
Insurance company
Nowadays, banks are also required to adopt Digital Transformation ("DX"). DX is expected to achieve a variety of results, such as improving the customer experience, building long-term relationships with customers, acquiring customer data for use in services, and changing the way employees work.
In this project, we promoted the digitization of touchpoints with customers as the first step toward realizing DX for a regional bank that partners with our client insurance company. By visualizing the customer's experience of considering a mortgage loan and the process of providing it, and by guiding them to the top issues, we worked on formulating actions for digitalization and also supported their execution.
ACTANT designed and facilitated a series of processes, including interview research, visualization of customer experience and banking operations, issue analysis, trend research, co-creation workshops, and idea formation. We also collaborated with the client's insurance company and facilitated the project through co-creation, involving the bank's departmental staff.
Category

Lifestyle

Workstyle

Site/Year

2019-2020

Services

Interview research / Blueprint /Co-creation workshop / Next action planning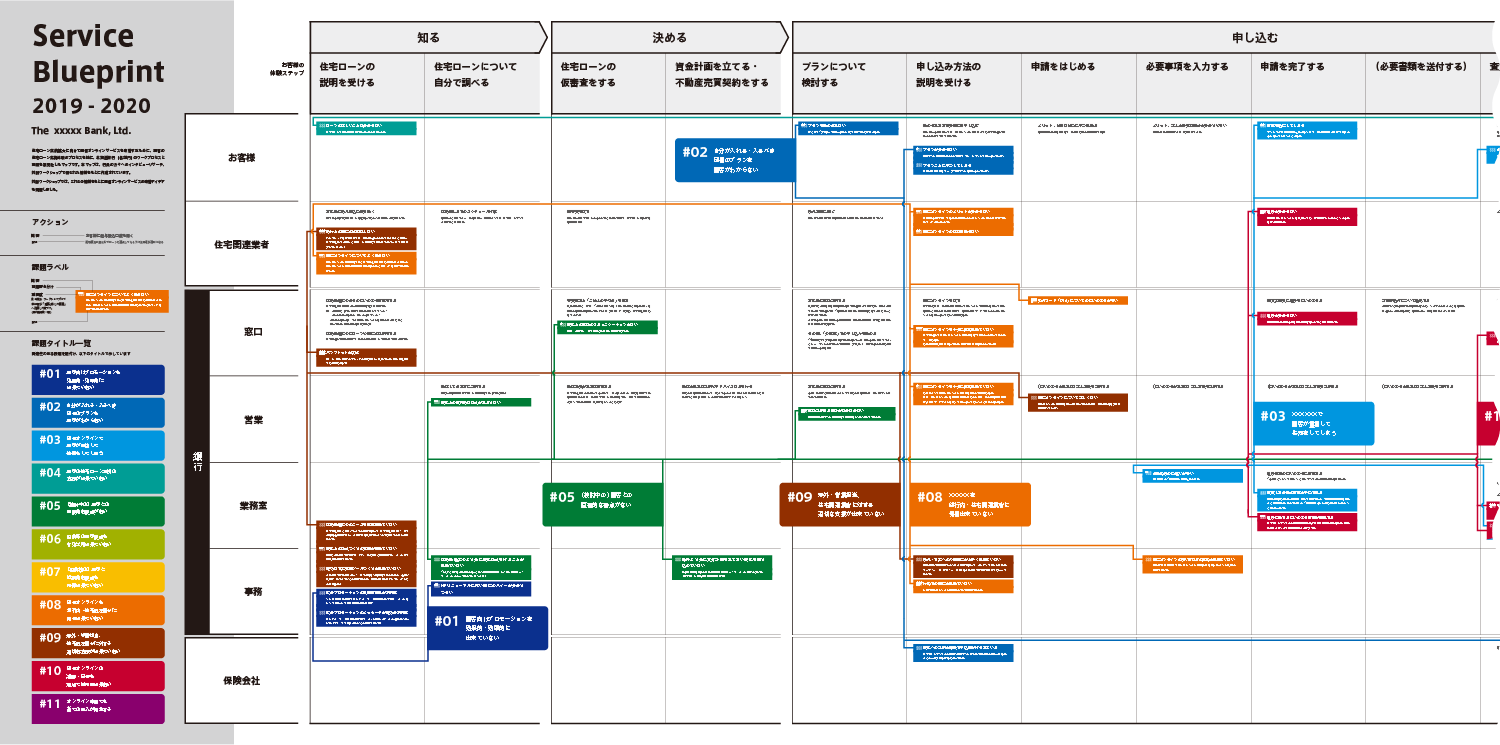 Approach
From both front and backyard perspectives
Perceive the issues and envision the ideal
First, through interview research, we identified the customer's experience of considering a mortgage loan and the work being done by the bank in each process and created a blueprint. Based on this, we used a co-creation workshop to interpret the individual issues faced by each stakeholder and identify the top issues that connect them.
In parallel, we examined the role of the bank of the future that we should aim for. Based on this, we developed ideas for measures to promote digital adoption by customers/employees and communication between customers and banks.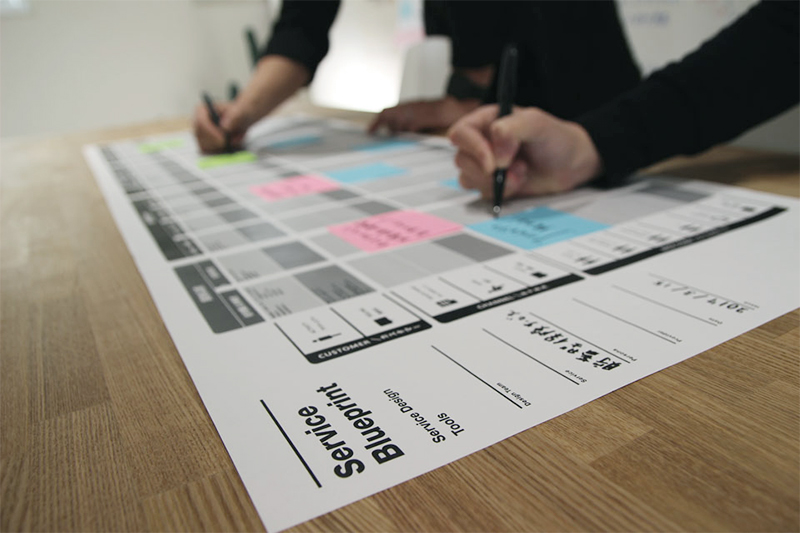 Result
Blueprint and concrete actions for continuous reflection
The blueprint created for this project were updated throughout the entire design process, adding and modifying information as we went. By posting this map on the wall, members can view the information at any time and proceed with the consideration and implementation of ideas while being aware of what the best experience is for customers and what issues they are currently facing.
The ideas generated in this project will be concretized into an action plan that clarifies the details to be implemented. The actions prioritized for short-, mid-, and long-term goals have since been implemented, starting with the short-term ones.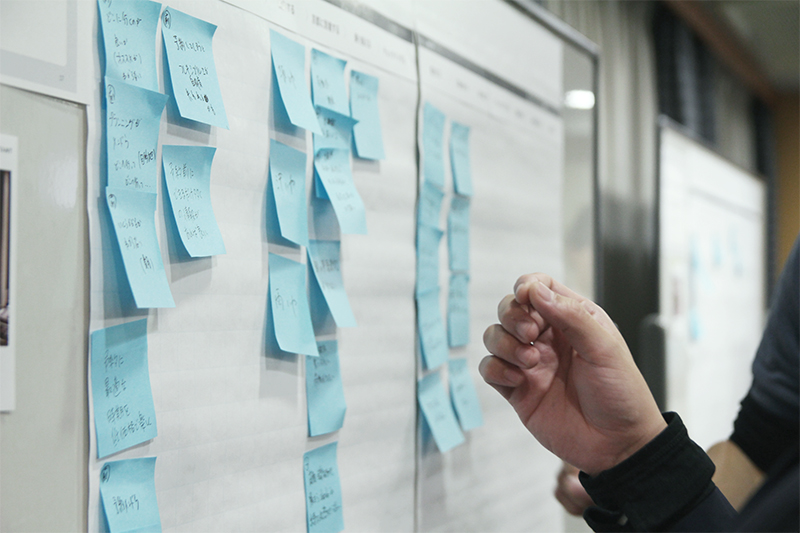 Point
Co-creation design to involve relevant departments and stakeholders within the bank.
A design process that interprets the issues faced by customers and each department on the blueprint from multiple perspectives and leads to higher-level issues.
Visual design of blueprints that visualize the home buying experience (front-end) and the bank's activities and issues (back-end)