Cross-departmental new business design
Creating a vision for a railway company with the local community
Service vision concept and new business development
Transportation company
A client railway company with group companies in a variety of sectors was looking to expand business opportunities by utilizing its diverse business resources. It was not only seeking new business opportunities, but also wanted to provide value to the company's wide range of services and make them more in line with the lives of users as an ecosystem. This project was carried out over two phases; "service vision concept" and "specific service planning based on the service vision".
ACTANT designed a series of processes from research and analysis to service idea formation, and comprehensively supported the project's promotion. To efficiently introduce the service design method, we formed a team and collaborated with the company's younger members of staff.
Category

Lifestyle

Living lab

Mobility

Workstyle

Site/Year

2016

Services

Service vision framework / Qualitative survey / Service prototyping / Business model design / Space design / Illustration
Approach
Building new services with a future vision as the starting point
In Phase 1, research and workshops were conducted to capture future changes in society and cities and in the needs of consumers. We organized the insights we derived from these and formulated a service vision framework that defined a new role and core mission for the railway company. Based on this vision, in Phase 2 that followed, we considered specific service ideas that would serve as a model for the newly developed businesses. We increased the viability of the service through illustrations of concrete examples using storyboarding.
Result
Promoting cross-sectoral business development with transmitted output
The service vision framework is visualized as a single diagram that maps insights from research and resources. It is summarized as a tool that can be shared among group companies, stakeholders, and internal stakeholders. The service idea embodying the vision is to come up with a final space design assuming a specific station using the business scenarios that simulate long-term business feasibility. Utilizing the company's strength of its diverse resources, we created a service prototype that will increase appeal in the region.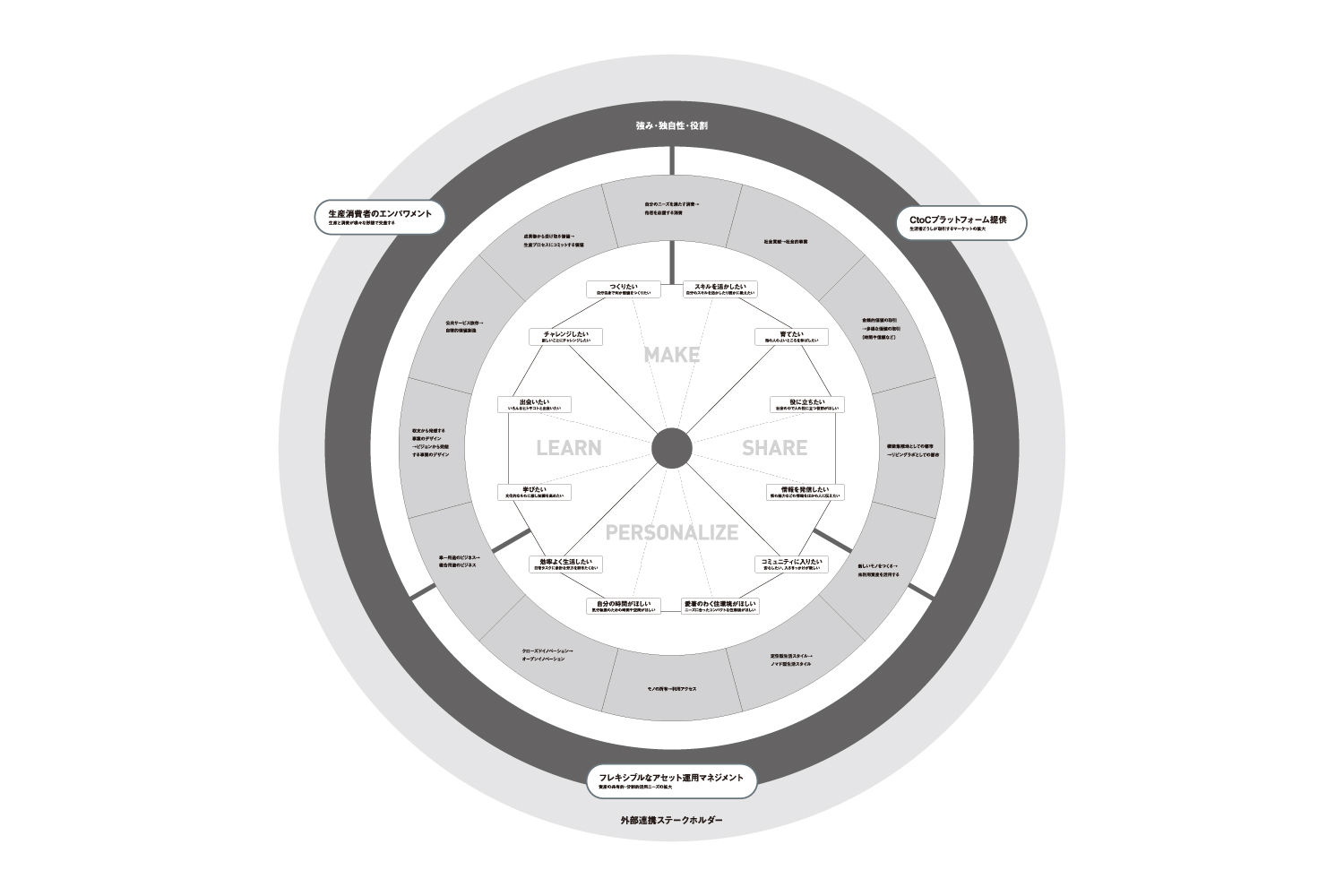 Details
Phase 1 Service vision concept
To extract the context that forms the basis of the vision, we conducted trend analysis of social change and held workshops using future insight methods, setting themes for our research. Through interviews using design ethnography and interviews with experts, we explored the points of view of consumer needs and value changes. We organized these insights to build a service vision framework. As the final stage of this phase, we held an ideation workshop to explore new business opportunities using the forced association method and examined the possibility of various services.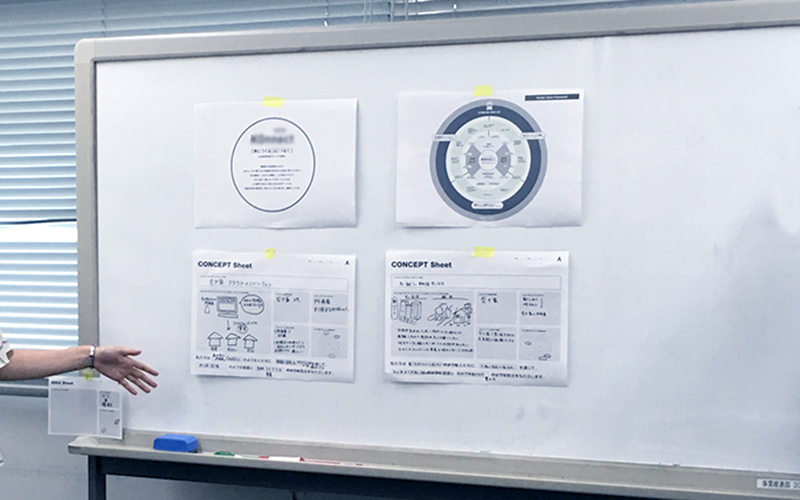 Phase 2 Creating service ideas
Based on the formulated vision, we came up with more than 100 service proposals. After that, we gathered the ideas into three concepts that served as a starting point, taking into account consumer value and business value. Next, we had the company take the initiative in observing consumer behavior in the area along the railway line and conduct interviews. In parallel to this, we also examined and improved the business model. In the prototyping of service proposals, we collaborated with architects to create CG and drawings. We also created a fictitious newspaper article as an image when it was realized, and used it to promote communication not only with project members but also with internal stakeholders.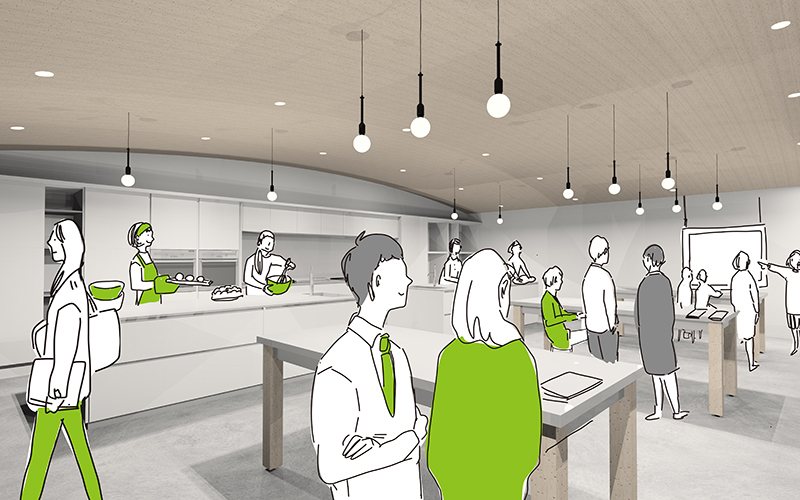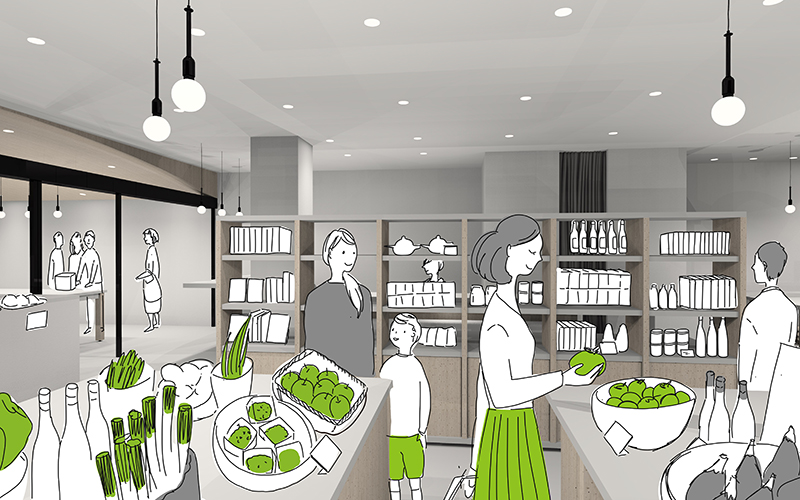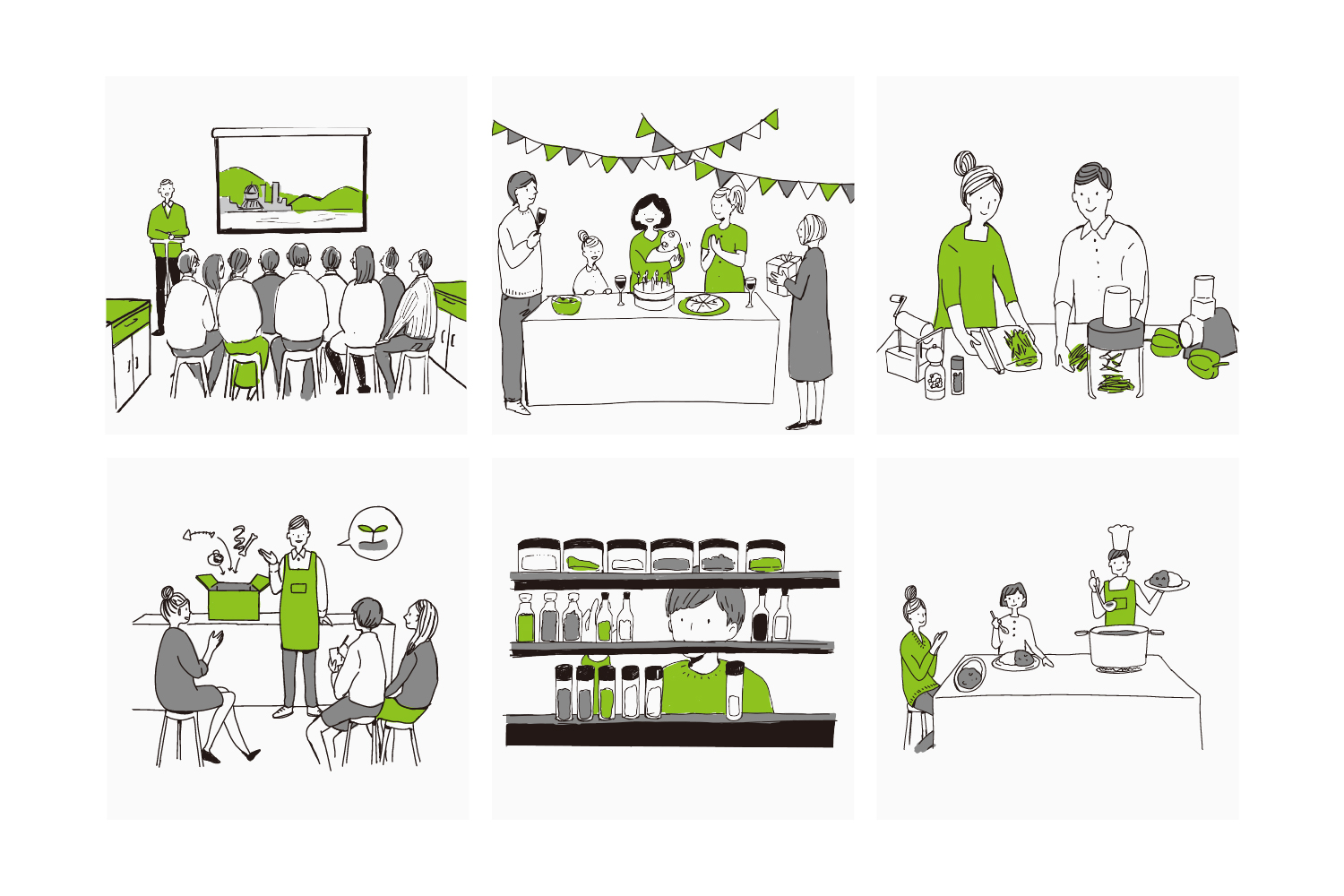 Point
Vision formation supporting the utilization of strategic resources adapted to the times
Output such as business plans and newspaper prototypes that gives reality to service concepts
A new network of corporate personnel and areas along the line, built through research