Living Lab for moms
Design of a third place where moms can rediscover themselves
Mama Coco Project
KDDI Research, Inc.
With housework and childcare a priority, moms often struggle to find time for themselves. The KDDI Research, Inc.'s "Mama Coco Project" was launched to design a "third place" that aims to provide moms with a space where they can go and be free to express themselves. A "third place" is a comfortable space that is neither home nor work. The challenge was to come up with a space where moms could go to express their own personalities while achieving a good balance between being a parent and having some me time. With local moms as co-creation partners, we worked on the design of a "living lab" in line with the institute's future vision of "a society in which people are aware of and solve (design) issues that arise in their own lives."
Based in the WISE Living Lab located in Tama-Plaza, work on the project began in 2017. After carefully looking over ideas and repeating research and workshops, we arrived at the demonstration experiment of the "Shared Refrigerator" prototype in 2019. ACTANT designed a unique workshop program that utilizes the co-creation method while promoting the project. We also designed all related communication tools such as websites and exhibitions.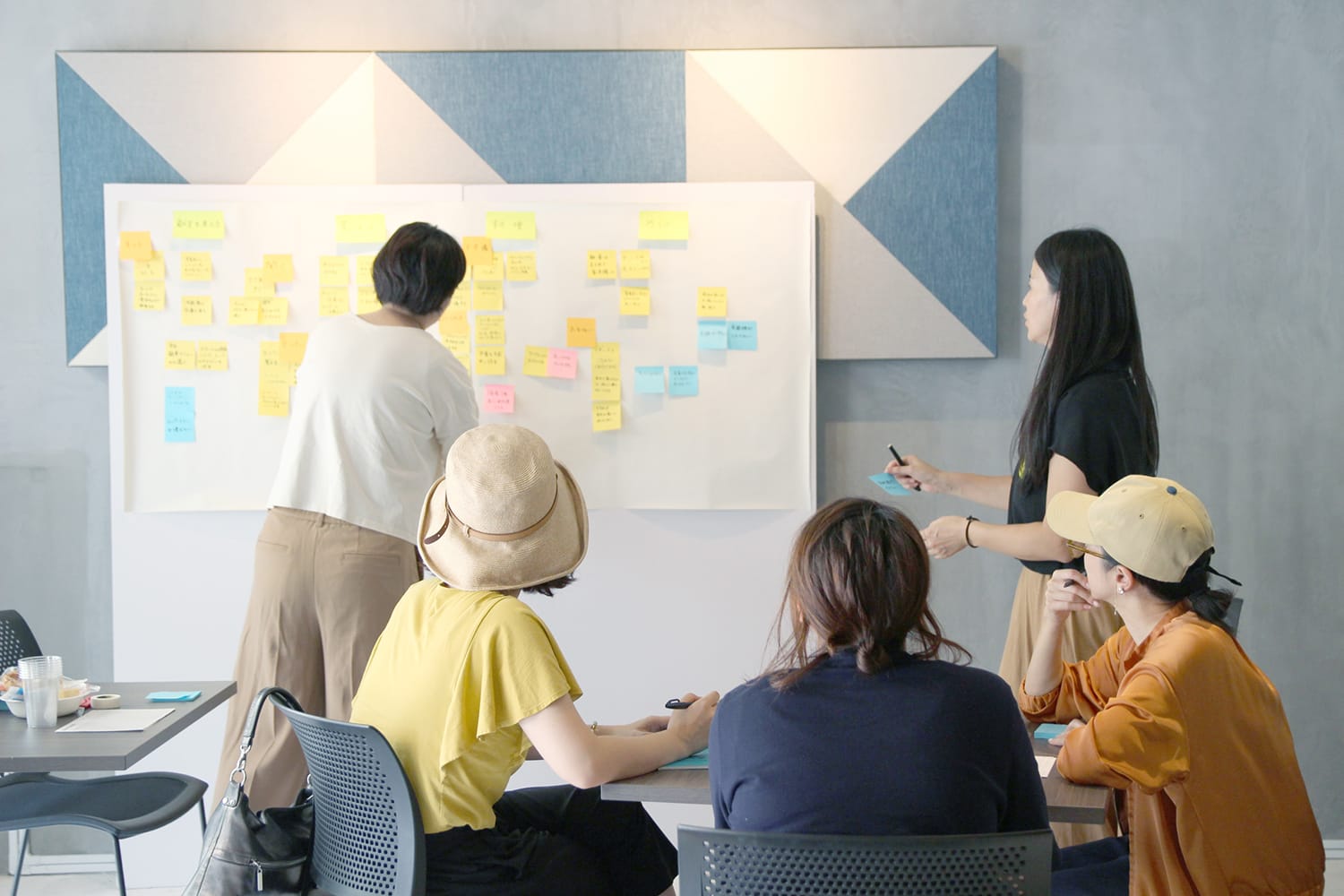 Approach
Including moms in the entire process
Living Lab is a framework that creates value together by regarding people living in the area as "life specialists" with a different perspective from designers and engineers. In this project, a series of processes from idea generation to design, prototyping, and evaluation were all carried out in conjunction with local moms. By participating in the design on an equal footing as a service development collaborator, not just as a monitor, we were able to dig up ideas that are rooted in this area and that are realistic for moms.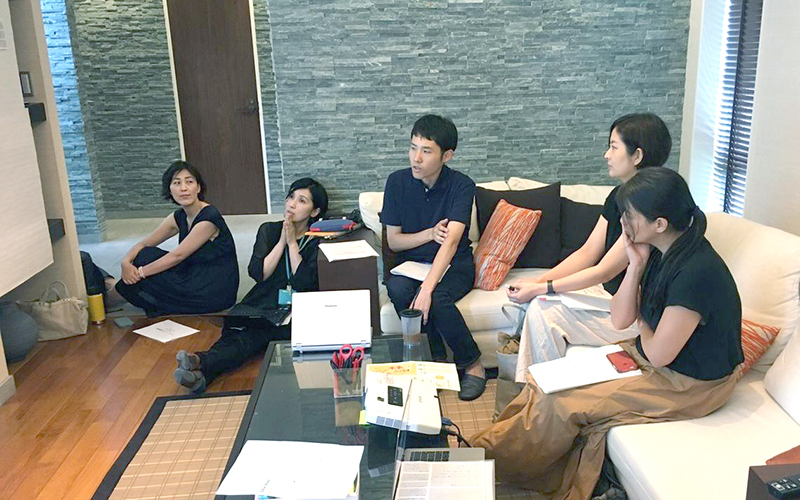 Details
Creating a form of activity
In the initial research phase, we examined service development methods utilizing the living lab based on previous research, and conducted hypothesis checks in pre-workshops. To support co-creation with housewives who may be stretched for time, we designed a program of "intensive workshops" with core members who participated continuously and "drop-in workshops" where anyone could participate. Through all these, we created a mechanism to broadly gather thoughts and evaluations of moms and increase the density of ideas.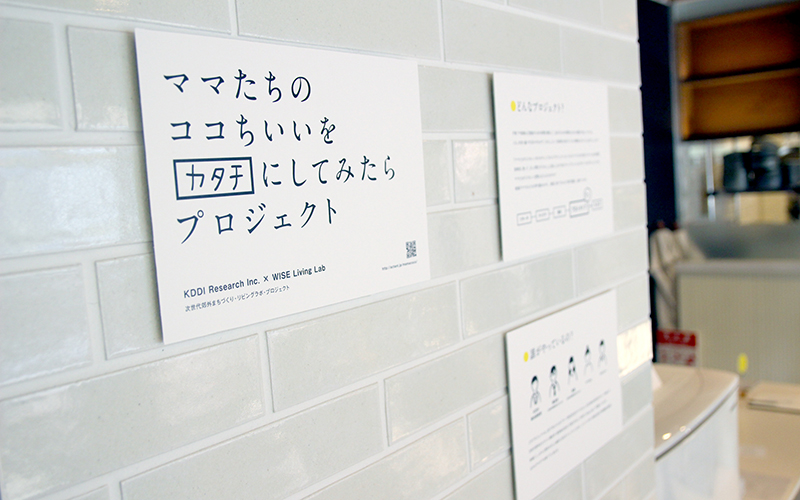 Exploring the shape of ideas
At Living Lab, we went through a series of cycles from design to prototyping and evaluation with moms. In addition, an architect and designers also participated and contributed to improving the quality of the project by introducing professional techniques. For example, in a Lego-based workshop called "Serious Play," we expressed indescribable sensibilities through a form that could be a common language between moms and designers. All stakeholders were able to co-create while respecting each other.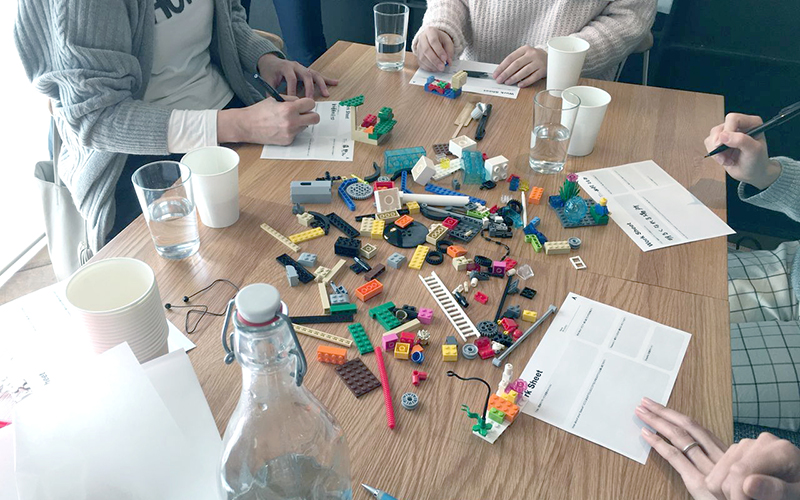 Brushing up the shape
The various ideas considered were summarized in three "shapes" with the cooperation of an architect. Three third place ideas were molded with a 3D printer and exhibited at an adjacent café as part of a "stop-by workshop" where anyone could participate on the spot. By having the local residents who visit the cafe write their comments, we were able to get feedback similar to a voting system. While absorbing the evaluations of local residents, we further refined the mechanism and ideas. Disclosing information for each process also played a role in promoting the understanding of local residents when entering the implementation stage.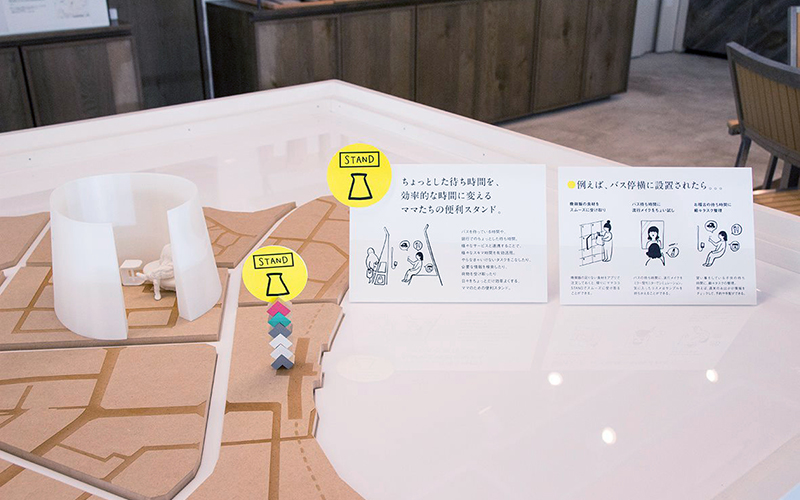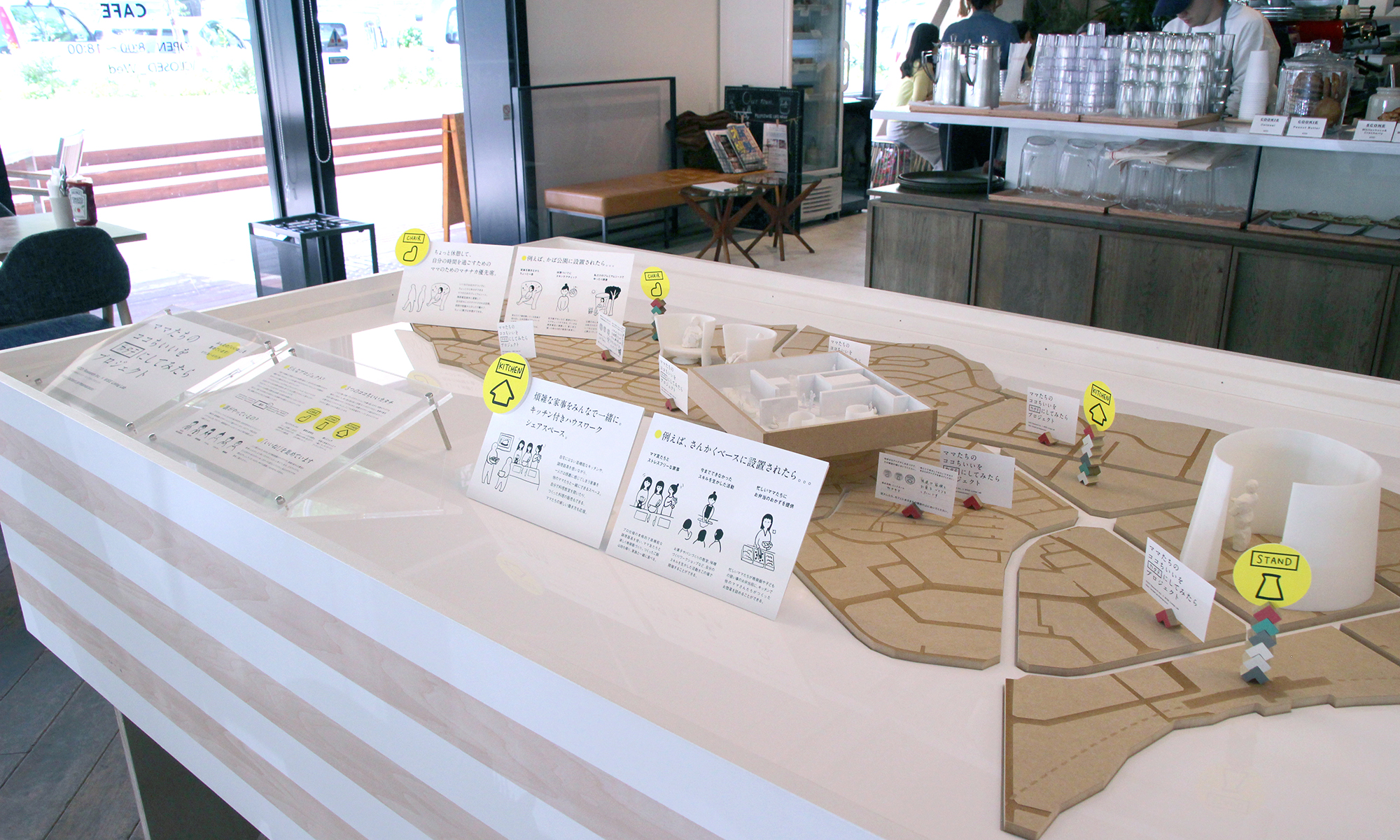 Result
A community refrigerator that creates a comfortable place with the sharing of food
After going through a series of living lab processes, a "shared refrigerator" was determined as the prototype. This service supports the exchange of food and dishes; a place where you can share surplus side-dishes and excess ingredients from home, and take them home freely through the refrigerator shared by the community. Through proof-of-concept experiments aimed at service conversion, it was shown that it not only shortens the time required for housework by busy moms, but also stimulates curiosity about food and is effective as a third place where new local connections could be created. In addition, the safety and security manual for exchanging food and communication through group chat between users also played a major role in activating the service.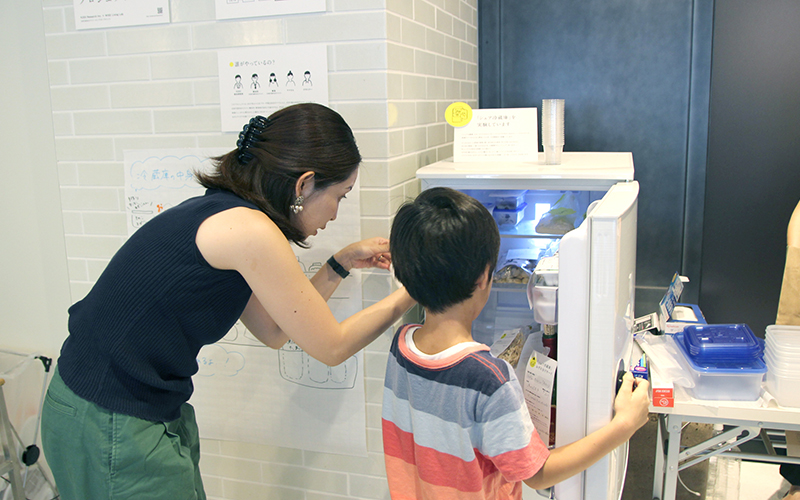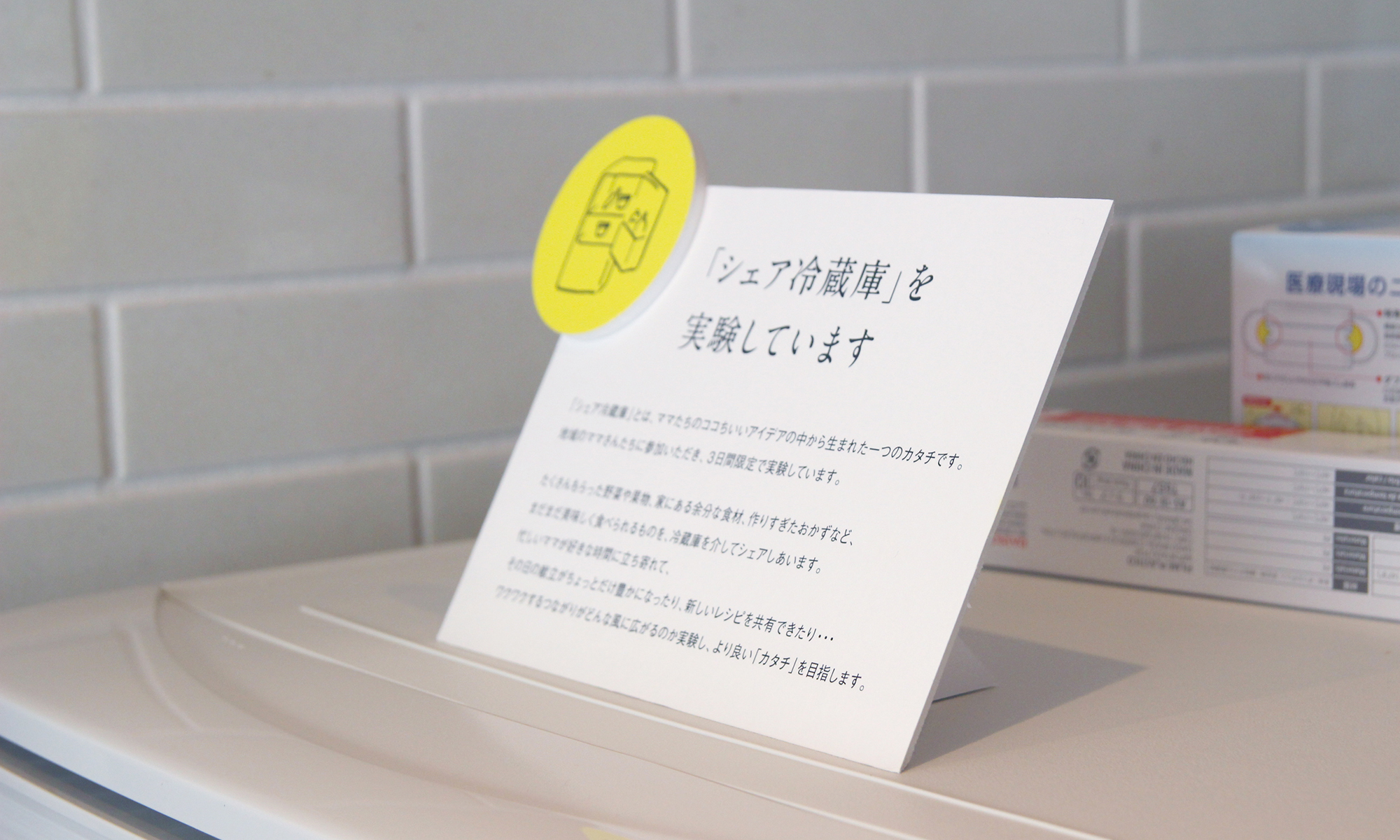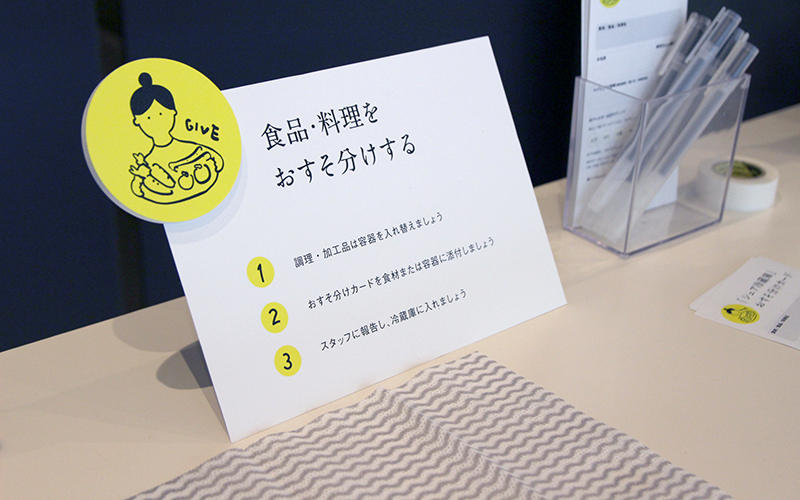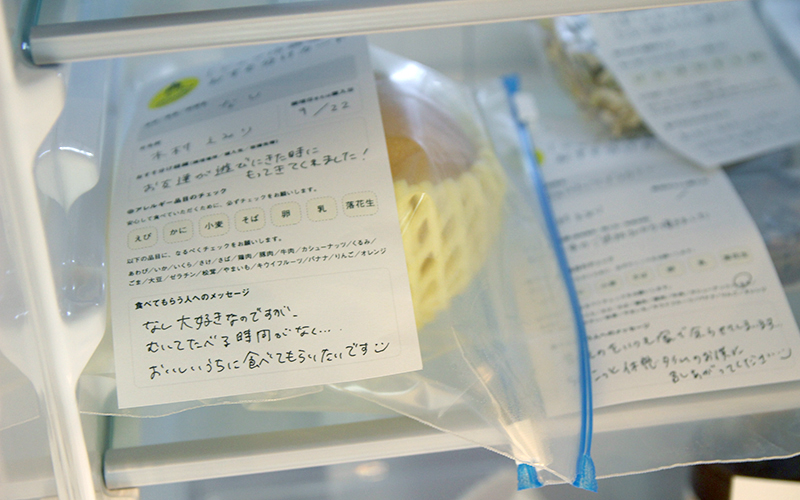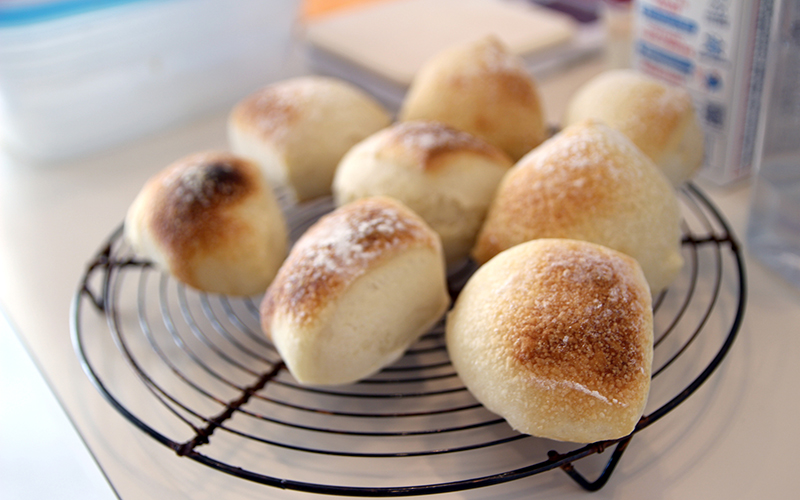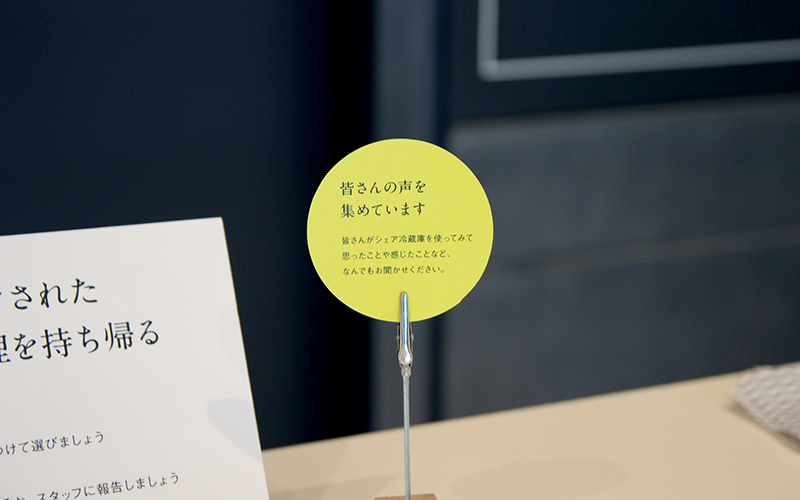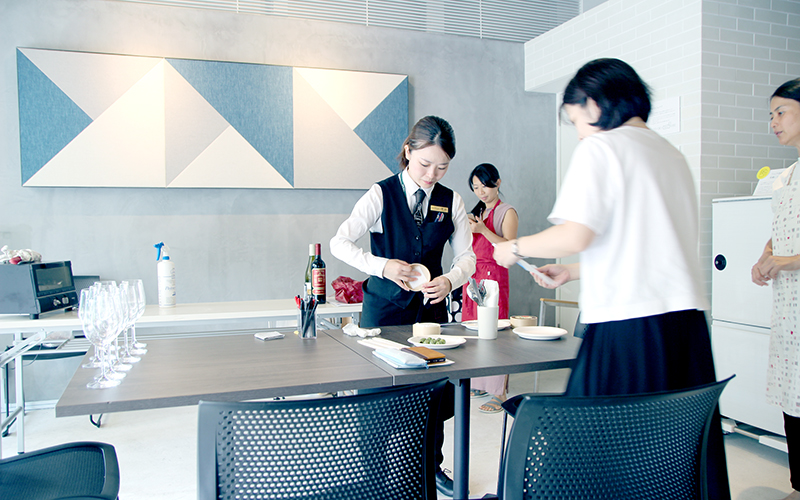 Point
Introducing a living lab method with the participate of local residents up to the demonstration experiment
Designing a sensibility-based workshop that enables different stakeholders to have a common understanding
Realization of service design that combines real and digital communication opportunities