The future of the suburbs, thought up and created by everyone
Communication support for the University of Tokyo Social Collaboration Project
The Suburban Future Design Lab
Research Centre for Advanced Science and Technology, The University of Tokyo
Suburban residential areas are facing a variety of challenges, including a declining population, ageing society with fewer children, and changing lifestyles. The epidemic of coronavirus has heightened interest in the ideal living environment, and now, decades after the high growth period of development, the value of suburbs is being re-evaluated.
The "Suburban Future Design Lab" is a research project that explores ways to maintain and revitalize suburban residential areas through collaboration between the university, developers, local residents, and governments while taking a multifaceted look at the challenges and possibilities of today's suburbs. ACTANT supports digital communication, including websites. We designed tools to communicate the various researches and activities being carried out in the advanced problem areas in the Kanto suburbs, and to promote smooth collaboration with a variety of stakeholders.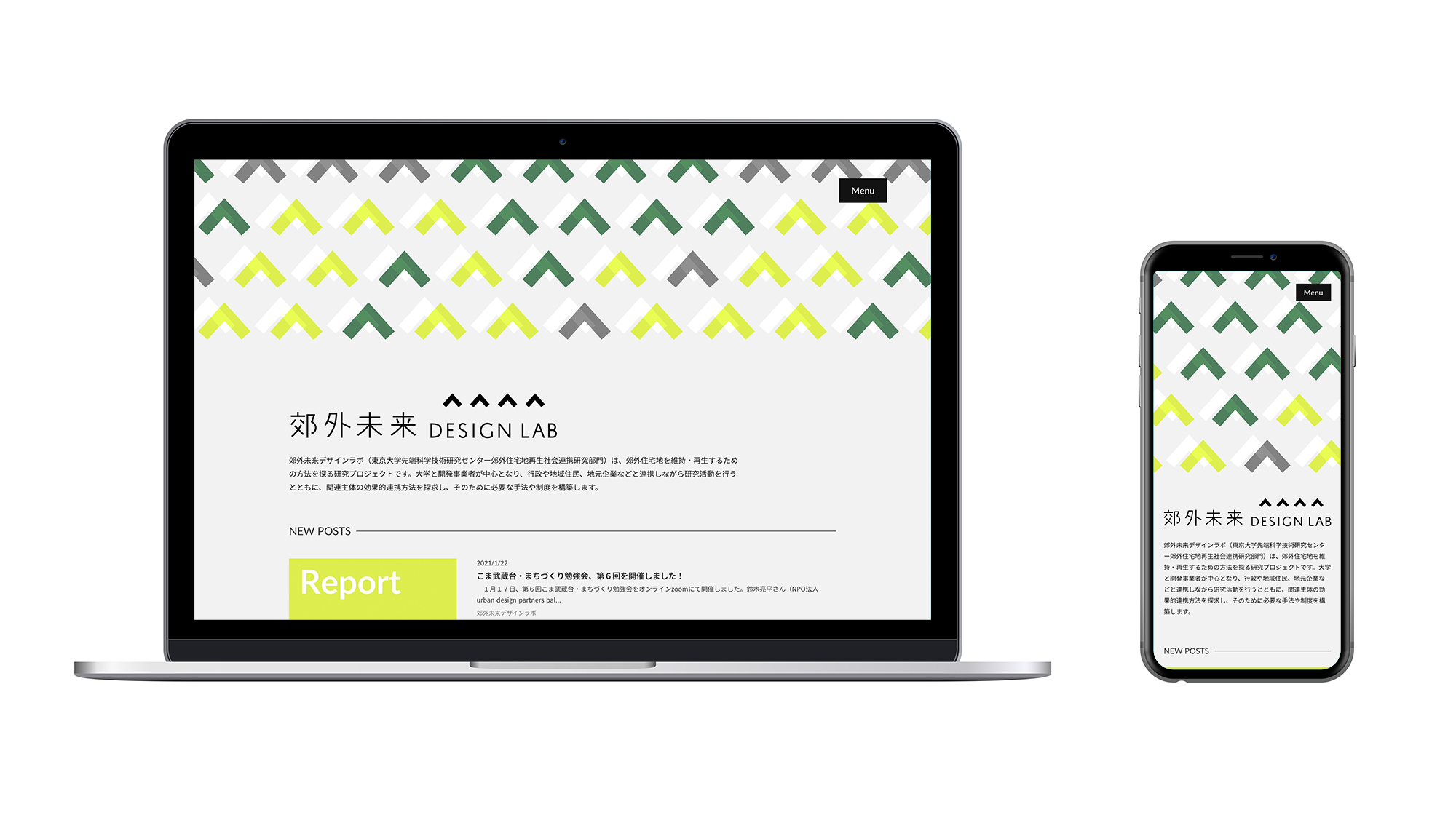 Approach
Connecting research activities and people
Visual communication to foster familiarity
The main visual of the Design Lab, which is based on the motif of overlapping pop-roof shapes, represents the various images that make up the "suburbs," such as mountains, trees, houses, residents, and communities. Based on the characteristics of this project, which is being carried out in collaboration with a variety of stakeholders including local residents, we created a visual that is appropriate for the Design Lab, which is both an academic research project and an approachable one for a wide range of people.
We also proposed a linkage with social networking services so that information can be seamlessly disseminated. Not only did we design and build the visual identity and website, but we were also involved in the editing and writing support for the contents, providing consistent support for the entire process up to operation.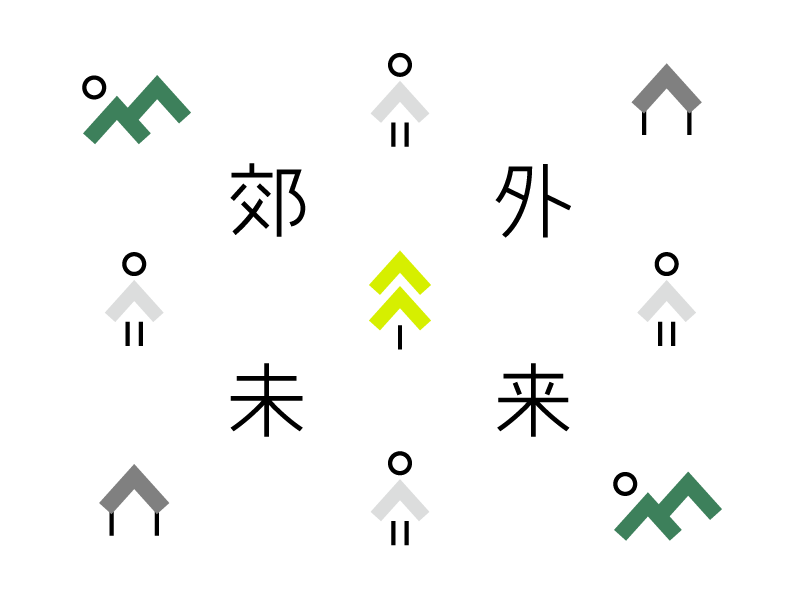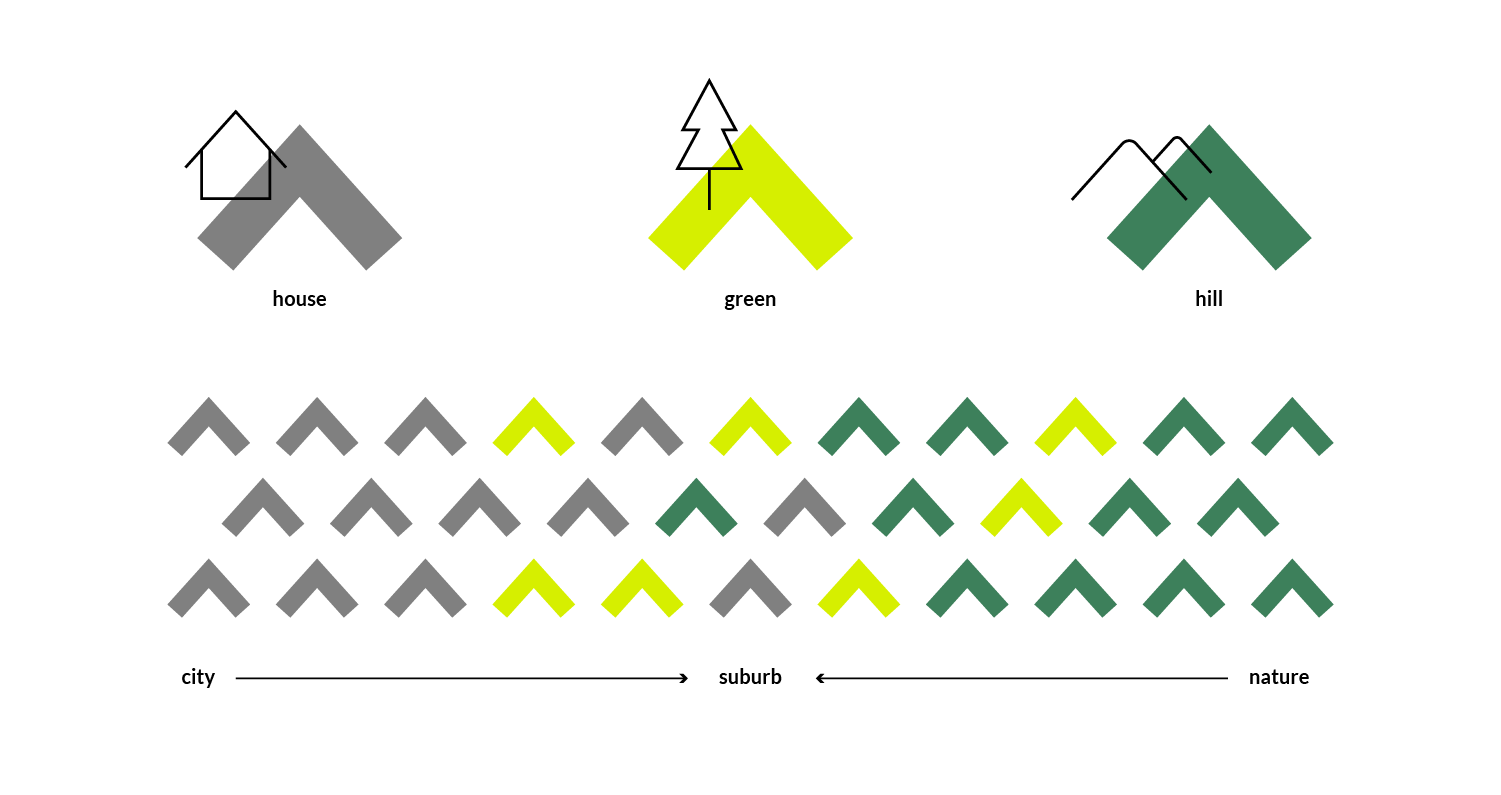 Point
Communication design that communicates to a diverse range of stakeholders
Integrated production support system, from visuals to contents